Another relationship expansion for long-standing infrastructure partner Ezentis.
Automated FTTH platform added to work for Telefónica.
Ezentis keeps up decade-long contract renewal rhythm.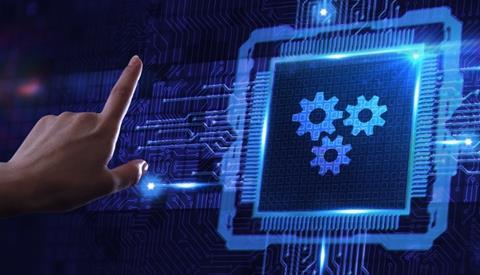 Ezentis flagged an expansion to its partnership with Telefónica España (Movistar), providing a platform to automate engineering processes for the operator's fibre-to-the-premises (FTTP) network.
The deployment of Ezentis' Alpha platform is ostensibly aimed at improving operational efficiency, quality-of-service, and the speed at which upgrades become available.
It chimes with the operator's focus on upping the industrialisation and standardisation of its fibre network processes (Telefónicawatch, #134). Enrique Blanco, Telefónica's Global Chief Technology & Innovation Officer, has been vocal regarding this industrialisation process, saying in March 2019 that "everything is an industrialised model that we are following". "We are building a single machine that is fully devoted to reducing [capital expenditure] and [operating expenditure] and driving growth by quality of experience", he added.
In early-2019 Movistar claimed to have halved its rollout costs compared to five years previously (Telefónicawatch, #133).
Ezentis abroad
Platform provider and operations manager Ezentis has flagged Telefónica as a major client for several years, keeping up a steady rhythm of contract renewals across the Group's Latin American and Spanish businesses since at least 2009.
Most recently, in 2019 and 2020, extensions were awarded to Ezentis in Brazil (Telefónica|Vivo) and Peru (Telefónicawatch, #138 and #147). The deals mean Ezentis will provide operation and maintenance services at thousands of sites in the São Paulo region and southern Brazil, as well as sites across Lima and southern provinces in Peru.
Ezentis also boasts ongoing site management contracts in Argentina, Chile, Colombia, and Mexico, as well as providing operational support services for Telefónica's infrastructure subsidiary Telxius (Telefónicawatch, #89, #113, #116, #123, and passim).
The partnership consolidates the Iberian Peninsula as Ezentis' main market, with Portugal and Spain now providing 45.6% of its total sales volume. It boasts contracts with telcos in Latin America and Spain. As well as Telefónica, América Móvil, Digicel, MÁSMÓVIL, Orange, and Telecom Italia are among those listed as "main" telco clients.

Joseph Purnell is a Staff Reporter for TelcoTitans, contributing telecoms news analysis since 2019 as part of the TelcoTitans Editorial team.