CBAN CEO says GSMA initiative can "accelerate" development of mobile roaming product.
CBAN and GSMA agree partnership to share information on DLT-based settlement.
Industry fragmentation still a concern.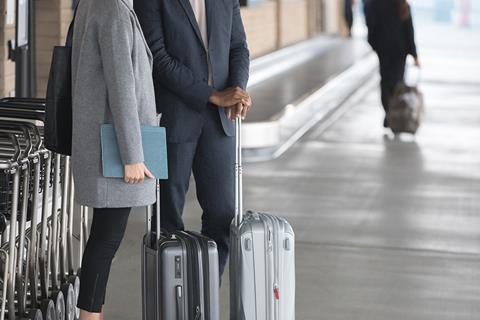 Louisa Gregory, Chief Executive (CEO) of the Communications Business Automation Network (CBAN) consortium, confirmed to Telefónicawatch that a blockchain settlement initiative from the GSM Association (GSMA), in which Telefónica is involved, operates "entirely separately" from CBAN (Telefónicawatch, #141).
However, in an attempt to prevent industry fragmentation, Gregory revealed that CBAN and the GSMA recently agreed a partnership to collaborate on each other's blockchain settlement initiatives, to "ensure that we do what's best for the industry as a whole and don't cause fragmentation".
Formally launched in January 2020, CBAN — which also includes Telefónica — is an offshoot of the TW Global Leaders' Forum (GLF). Like the GSMA, the consortium is focused on automating settlement procedures, based on distributed ledger technology (DLT), with the aim of faster time-to-revenue in a "trusted environment".
Telefónica International Wholesale Services did not respond to questions from Telefónicawatch about why it was pushing in two fronts, but Gregory was sympathetic. She indicated the Spanish telco, and others with mobile operations, will naturally lean towards blockchain settlement work done by the GSMA.
"Our goal is to develop definitions for settlement of any type of traffic that is traded and needs to be settled between providers, whereas GSMA focuses more on the world of mobile roaming. I don't think we're necessarily in conflict with each other. We have a desire to work together and make sure that whatever solution we bring will meet the needs of industry. "

— Gregory.
CBAN is a broader church than the GSMA in terms of the types of service providers it attracts. Initially promoted by PCCW Global and Colt Technology Services — Gregory is also Chief of Staff at Colt — you clearly do not need to be a GSMA member to join.
CBAN's pricing structure, implied Gregory, was also much cheaper the GSMA's, so giving it extra pulling power among smaller operators "CBAN entry fees, at $20,000 [€18,000] per annum, are relatively low", she said.
CBAN is a non-profit special purpose vehicle incorporated in Singapore. Aside from Colt, PCCW Global, and Telefónica, other co‑founding service provider members include A1 Telekom Austria, BTS, Deutsche Telekom (DT), IDT, Orange, PCCW Global, Tata Communications, and Telstra. The CBAN platform is primarily supported by DLT specialist Clear Blockchain Technologies, but there are many other suppliers involved. These include Amartus, ConsenSys, CSG, Difitek, Internet Mobile Communications, Orbs, R3, Subex, Syniverse, and TOMIA.
CBAN chalk…
The CBAN goal, said Gregory, is (ideally) to have two products commercially ready by the end of 2020. There are three minimal viable product (MVP) candidates — international voice, mobile roaming, and data‑on‑demand — of which the CBAN CEO thinks mobile roaming and data-on-demand are the most promising. "There are lots of efficiencies that can be gained by automating international voice settlement, but the product has thinner margins", said Gregory. "The business case is more difficult", she added.
More MVPs are expected to be added in the future, such as 5G network-slicing, cloud and edge compute, mobile roaming, Narrowband Internet of Things settlement, and storage. CBAN said it may publish these specifications and standards, or use "existing standards or specifications", and align them with CBAN architecture and services.
…GSMA cheese
In February 2020, the wholesale divisions of Telefónica, DT, Orange, and T‑Mobile US created what they claimed was the first inter-operator blockchain network. The GSMA helped the four jointly test a "production-ready solution" based on blockchain technology.
DT's Telekom Innovation Laboratories and Deutsche Telekom Global Carrier (DTGC) units claimed to have been the brains behind initial design of the blockchain-based network. They argued that their blockchain innovations will allow operators to "easily generate and sign secure, inter-operator roaming discount agreements".
The two further asserted that a "new layer of trust" can now be added to the wholesale roaming business since agreed terms cannot be tampered with. Moreover, once you get a "holistic, analytic view of agreements", this apparently allows further automation of the roaming wholesale workflow, such as settlement processes between operators.