Telefónica unveiled its 5G Technological Cities project, which will see initial deployments of pre-5G technology and services in two Spanish cities that the telco is describing as "living laboratories".
Ericsson and Nokia have each been appointed as a technology partner in one city, and will undertake parallel testing of next-generation technology and services.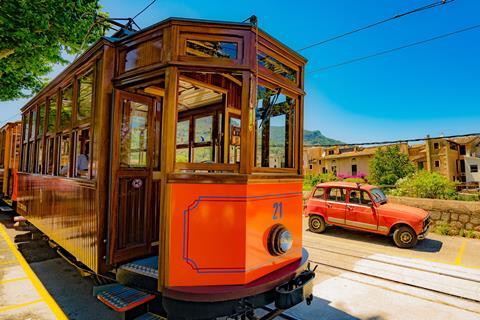 The three year project will run until the end of 2020, with the first step to entail boosting capacity to 5G levels, the installation of early-iteration 5G equipment, and the examination of a range of use cases for the technology.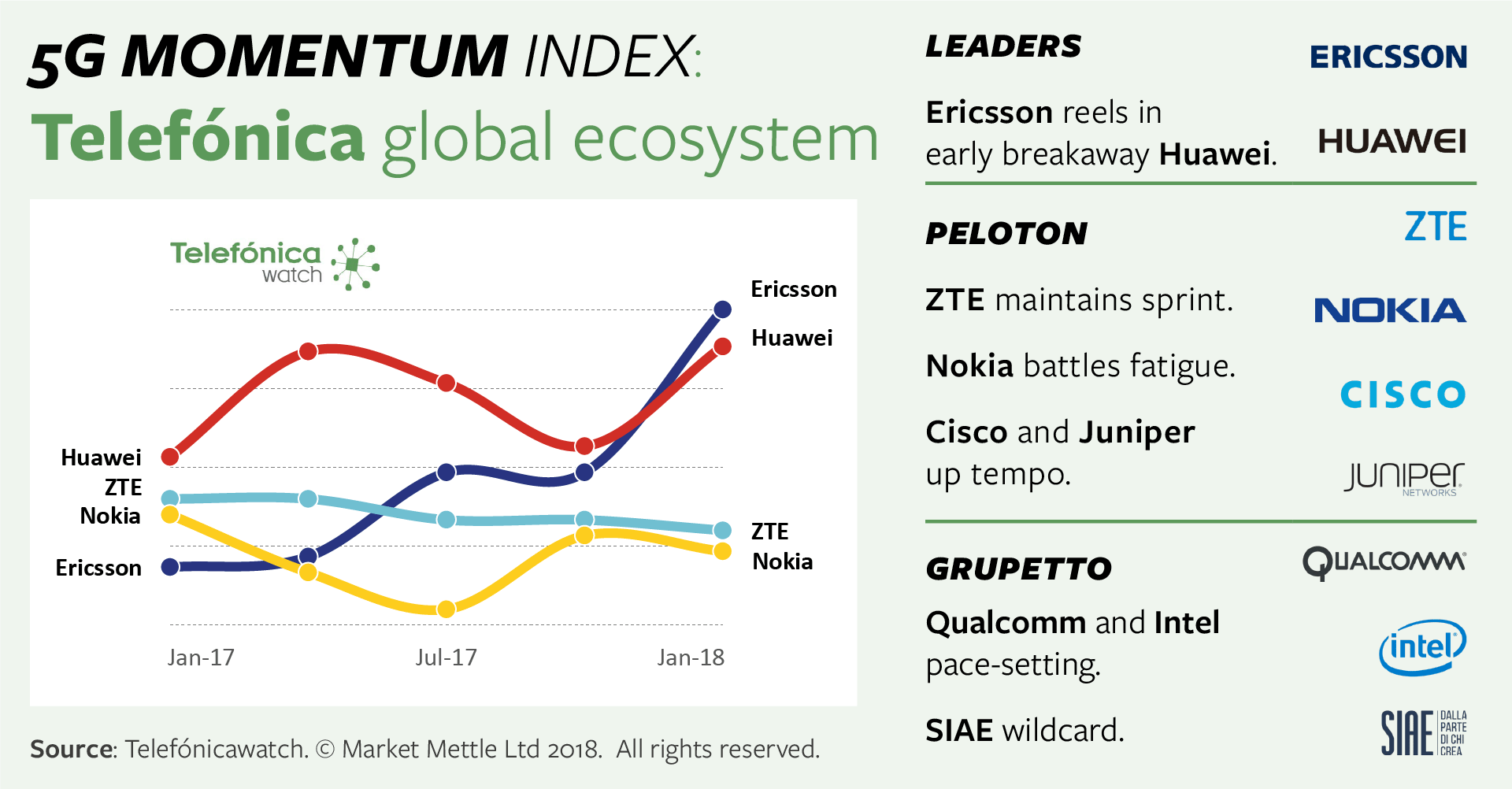 New Non-Standalone 5G New Radio standards will enable the testing to begin in real-world conditions ahead of the finalisation of complete 5G standards, which is expected in 2019 (see separate report).
Perhaps with an eye to a general public audience, the telco first highlighted the substantial hike in connectivity speeds it anticipates seeing in the cities, which could reach 10Gbps. However, more significantly, it noted the expected reduction in latency and expansion in capacity as important benefits from the deployments. Telefónica suggested the trial network would support 100 times the number of connected devices of the current 4G set-up.
Telefónica held a launch event for the new project. Alongside local authority dignitaries, José Antonio López (Chairman of Ericsson España) and Álvaro Sánchez, (Telefónica Account Manager at Nokia) represented the telco's partners. For the telco, Luis Gilpérez attended in what appears to have been his last major event as Chief Executive of Telefónica España (see separate report). The increasingly high profile Joaquín Mata, Director of Operations for Network and IT at Telefónica España, was also in attendance.
"With the 5G Technological Cities project, Telefónica is turning the technology of the future into reality and providing a constant service for people. This is why we will perform the technological deployment and use cases in parallel, so that we will serve people with the new technologies, one of Telefónica's clear objectives."

– Gilpérez.
A local network for local people
The project is being framed by Telefónica as an exercise in civic improvement, with the implication that Smart City applications will be at the forefront.
Telefónica also noted that early benefits may be widespread, with improved services for all its network customers through the optimisation of the 4G network, presumably as part of plans to make use of Non-Standalone 5G NR standards that still rely on LTE in the early months of testing.
Telefónica expects that the localised testing will have benefits for national rollout, with the lessons learned in localised conditions expected to be used to prepare the national network ahead of deployment.
Existing projects on 5G-enabled connected car solutions, previously announced with manufacturer SEAT (Telefónicawatch, #122), are to be integrated into the project's examination of 5G service use cases. Spanish automotive R&D company FICOSA is also collaborating on the connected car research. The SEAT work is said to be considering the opportunities to improve road safety and city traffic management through linking vehicles with the road infrastructure.
More generally, Telefónica said that real-world applications would be considered in the context of a network that will have materially lower latency, and substantially higher bandwidth. Services for the tourist industry are also a feature of the trials, alongside a round-up of the usual suspects of massive IoT, mobile gaming, and telemedicine.
Although the project is based in urban areas, Telefónica is also expected to consider the potential uses of 5G infrastructure for fixed-wireless services in remote areas.
Two traditional mobile partners given a shot…
Ericsson and Nokia are longstanding Telefónica España partners on mobile network infrastructure, so it is unsurprising that they have been provided an opportunity to showcase their next-generation technology.
Just over a year ago, the two vendors were also involved in a Telefónica top-level gathering on the future for 5G, alongside representatives from Huawei and Juniper (Telefónicawatch, #113).
Ericsson is the network partner for trials underway in Talavera de la Reina, and, in picking out the credentials of its partner, Telefónica noted that not only is Ericsson very active in 5G standardisation, but has also already secured "some major contracts" in the field. Ericsson is also a founding partner in 5TONIC, the increasingly busy 5G research lab founded by the telco (Telefónicawatch, #102 and see separate report).
Meanwhile, Nokia's approach to 5G will be under scrutiny in Segovia. However, the vendor appears a less entrenched partner than its Swedish rival and more muted in trumpeting of its 5G capabilities.
While it was described as a "key contributor to standardisation" in the field, and trailed the anticipated compatibility of Nokia's 5G portfolio with a wide range of devices and services, there seemed fewer concrete achievements for Telefónica to point to.
… but still playing catch-up?
Beyond the 5G Technological Cities project, other vendors are also working with the telco on 5G, and particularly Huawei and ZTE are unlikely to be taking a wait-and-see approach to Telefónica's 5G ruminations.
Indeed, both of the Chinese suppliers have been declaring their commitment to Telefónica's 5G journey, and supporting joint research for several years already.
Huawei is increasingly embedded in Telefónica's evolutionary digital plans, and signed an original 5G collaboration agreement with Telefónica in 2015, which was extended in 2016 with a specific focus on the standardisation of 5G New Radio (Telefónicawatch, #102, and #108).
ZTE is also 18 months in to a 5G research agreement with Telefónica and has undertaken European trials in areas such as delivery of Massive MIMO base stations (Telefónicawatch, #108 and #113).