Fleet-footed operator shows proactivity on climate change issues in the face of adversity.
Market dynamics shift considerably in pandemic world, with ESG considerations now high-priority for shareholders and consumer base.
Reducing supplier emissions tops agenda.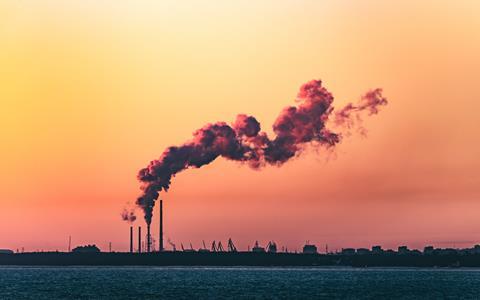 Laura Fernández Cavas, a climate change and sustainability expert working for Telefónica's Corporate Ethics and Sustainability Department, framed the public health crisis as a driving force behind a recent step-up in the telco's decarbonisation efforts.
Speaking during Mobile World Congress, Fernández said scrutiny of the Group's environmental, social, and governance (ESG) credentials had intensified in the "last year and a half" — and fed into Telefónica's decision to bring forward a net-zero emissions target by ten years (from 2050 to 2040) in mid-2020. The Spanish Group is ramping-up efforts to engage with "specialist vendors" on in-house energy-saving initiatives (Telefónicawatch, #152 and #153).
" We had our own goals… aligned with all the international standards… but we asked ourselves if [we were doing] enough in this new international context… so, we demanded [more from ourselves]. "

Fernández.
Fernández made no bones about the impact of the COVID-19 pandemic. She asserted that its onset, which is said to have brought about a significant reduction in water and climate pollution across the globe, has dramatically improved public awareness of the need to proactively address environmental challenges. "Suddenly, everything started to change", she said, adding that "we [now] have investors… talking a lot about ESG investing… and about [the] impact [of our] investment(s)".
She added that the operator has noticed a shift in the "daily buying habits" of its customers, saying they are "much more concerned" about the sustainability credentials of the companies they deal with.
Fernández remarks come with some of Telefónica's peers becoming increasingly vocal about the importance of their own environmental objectives too. "This [issue] has become increasingly urgent", Fernández continued, "and we think that multinational corporates like us should consider it increasingly necessary to… [reduce their emissions footprint] as fast as possible".
Competitors convene on climate change
Also highlighted by Fernández was that reducing Telefónica's Scope 3 (supply chain) emissions footprint now carries as much urgency, if not more, than the need to reduce its direct emissions. This is because the former base of emissions is not just much larger but also "much more difficult" to get a handle on, she claimed.Fernández emphasised the enormity of the task at hand by asking her audience to "imagine [the difficulties] you have to face" when figuring out "how to reduce the environmental footprint of the suppliers of [its] supply chain".
The feeling is that operators are collectively feeling the pressure on this front. Vodafone and Deutsche Telekom have in recent weeks upped pressure on their suppliers to set more ambitious decarbonisation targets, and ensure they are capable of meeting their requirements. BT, meanwhile, is calling on all suppliers to set net-zero targets (BTwatch, #322).
Telefónica hopes to reduce Scope 3carbon emissions by 39% per euro purchased by 2025 (against a 2016 baseline). According to Fernández, this target forms part of the first of two main "action lines", geared towards achieving Group decarbonisation. The first focuses on reducing emissions for which the telco is responsible (spanning Scope 1, 2 and 3 emission categories — see below).
Under the first "action line", the Group's other main climate protection targets are to:
Reduce energy consumption per unit of data traffic by 90% across 2015–2025.
Cut Scope 1 (direct) and Scope 2 (purchased energy) emissions by 90% across the Group's "main markets", and by 70% "globally" by 2025 (against 2015).
Become a net-zero carbon emissions business across the "main markets" by 2025, and in Hispam territories by 2040.
Continue to procure 100% renewable energy across the "main markets" and achieve this across Hispam by 2030.
The second "action line", according to Fernández, focuses on helping external parties cut their CO2 footprint and other greenhouse gasses they would otherwise produce. This is categorised by the telco as emissions it is helping "avoid" (and is categorised more widely as Scope 4 emissions).
Through a portfolio of "Eco Smart" products and services (such as cloud-based teleconferencing solutions and other 'smart-home' services that enable remote working, for example), the Group is aiming to help its customers "avoid" five million tonnes of CO2 across its main markets per year by 2025.

Sam Patterson is a Staff Reporter for TelcoTitans, contributing telecoms news analysis since September 2020 as part of the TelcoTitans Editorial team.