Manoeuvring said to be taking place around Telefónica's residual holding in media group.
Group reportedly open to selling 9.4%-stake but not at any price.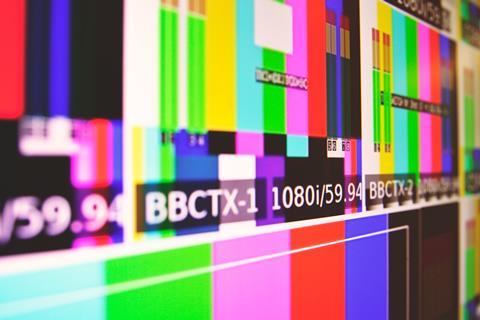 Telefónica Group's 9.4%-stake in Prisa came under the spotlight following a surprise takeover bid that caused the Spanish media group's share price to jump 15% last week.
On Thursday, Prisa said it had received an unsolicited bid for its media assets from Spanish businessman Blas Herrero, who owns the Kiss FM radio station in Spain. Prisa did not specify the offer amount, although various reports suggested it was higher than €200m (£178m). Prisa is already in the process of selling its educational content business Santillana to the Finnish Sanoma group.
On Friday, Prisa rejected the offer following an analysis by its Board of Directors. According to El Nacional, the group's shareholders value the media assets at around €380m, which is well above Herrero's offer.
It is not yet clear what the next steps will be, and whether or not Herrero will attempt another offer. However, Spanish media reports point to considerable behind-the-scenes activity as part of a power play to exploit the splitting up of the Prisa group and secure influence over its powerful media assets.
As well as Telefónica, Prisa shareholders include activist fund Amber Capital (with a 29.84%-holding), HSBC with 9%, and Banco Santander and Mexican billionaire Carlos Slim's Grupo Carso, both with around 4%. According to Diario16, which cited unidentified sources, the exercise was staged by Banco Santander in a bid to reduce the power of Amber Capital, which is close to holding the 30% required to launch a public offering of shares.
Telefónica not in a hurry to exit
According to El Economista, Herrero's first target in building a power base is the 9.4%-stake owned by Telefónica, which is thought to be interested in selling its shares. However, the Group is said to have made it clear it would not divest its holding at any price.
El Economista pointed out that there are doubts over the ability of Herrero to pay the approximate €56m that Telefónica's stake is said to be worth — let alone the full €200m reportedly bid. It also noted that the businessman would have to overcome several obstacles relating to shareholder, political, and business conflicts that surround the Prisa group.
Worth noting is that in his since-rejected proposal, the businessman told Spain's Comisión Nacional del Mercado de Valores (National Securities Market Commission/CNMV) that the acquisition of Prisa's media business would be implemented through a limited liability company or 'HoldCo'. In this vehicle, a "group of investors led by Blas Herrero would have a significant stake, but not necessarily control" — thus also offering Prisa shareholders the ability to invest in the HoldCo. El Economista said Herrero was effectively asking Prisa shareholders for money to buy their business.
Tangled web
Telefónica has been entangled with Prisa for some years, largely in relation to their respective shareholdings in businesses such as Sogecable (Telefónicawatch, passim). The Group acquired a direct stake in Prisa in 2016 after converting its holding of derivatives in the media group (Telefónicawatch, #105). Also in 2016, Prisa closed the sale of a 56%-stake in pay-TV provider DTS/Canal+ to Telefónica (Telefónicawatch, #107).
Prisa media assets include newspapers and radio and TV stations. It owns leading Spanish-language news brands including media outlet El País and business and financial newspaper Cinco Días, as well as sports title AS, El HuffPost, ICON, S Moda, Planeta Futuro, Retina, and MeriStation. It also operates radio stations including Spain's Cadena SER, the Los40 music station, AND Radio in Chile, Kebuena in Mexico, and Caracol Radio in Colombia. Other assets include the Planet Events music events group.
In October, Prisa announced plans to sell the educational content group Santillana to Finland-based Sanoma in Finland for €465m. The move followed efforts to restructure Prisa's debt. Reuters said the group's net debt amounted to €1.1bn at the end of September.

Anne Morris is a freelance journalist, editor and translator. She has been working as a reporter and news analyst for TelcoTitans since 2016.