"City-wide" open access network being explored.
Joint venture's 2017 contract now appears to include 5G.
Deployment will depend on the outcome of trials.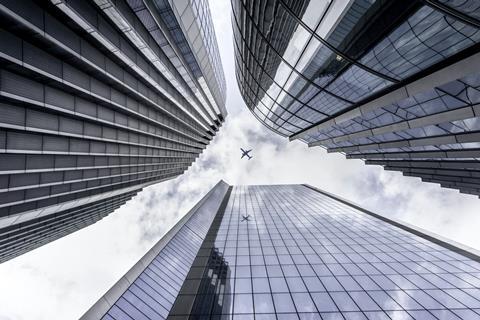 Cornerstone Telecommunications Infrastructure, the infrastructure services joint venture of Telefónica UK (O2 UK) and Vantage Towers, flagged its involvement in a City of London pilot that could form the basis for an open-access 5G network across London's Square Mile.
The City of London Corporation said the pilot "will be held along Queen Victoria Street to demonstrate that mobile infrastructure can support the requirements of the four licensed mobile network operators", which also include BT's EE, Three UK, and Vodafone UK. "If successful, there will be a City-wide deployment that will deliver 5G coverage across the Square Mile by the end of 2022", the governing body said.
Few details are available as yet. A spokesperson for the City of London Corporation said more information about the trial will be released in the coming few weeks.
The spokesperson confirmed that the pilot falls under a 15-year agreement awarded to Cornerstone in 2017 to build and operate a Wi-Fi network in the City of London, and improve mobile network coverage through the deployment of 4G small-cells (Telefónicawatch, #115).
At the time, Cornerstone said it expected to deploy around 400 small-cells — using sites on buildings, CCTV columns, lampposts, and street signs — in the first two years, and ultimately many more; and would provide access to all operators.
The small-cell network was also expected to provide a clear path to 5G once the technology had been deployed.
It forms one component of a 1,100-site small-cell network O2 UK now operates across London, supported by Cornerstone and infrastructure rivals Cambridge Communications Systems and Cellnex Telecom (Telefónicawatch, #153).
The four UK mobile network operators have now launched 5G networks, starting with EE in May 2019 and swiftly followed by Vodafone UK in July 2019, Three in August 2019, and O2 UK in October 2019.
City getting creative
The pilot with Cornerstone forms part of a wider strategy for the City of London that was sketched out in an April 2021 report, titled The Square Mile: Future City.
In the report, the City of London Corporation's Recovery Taskforce, with support from management consultancy Oliver Wyman, has put forward a broad action plan that seeks to ensure London's business and financial centre is able to adapt to "post-pandemic economic and social trends".
The aim is to attract technology sectors "not traditionally located in the Square Mile" and create an ecosystem of technology-led businesses as well as a "global testbed for data-driven technologies".
Other goals are to provide more support for cultural and creative industries, and convert empty offices spaces into up to 1,500 residential units by 2030.

Anne Morris is a freelance journalist, editor and translator. She has been working as a reporter and news analyst for TelcoTitans since 2016.