Indications made that prospective JV's Cornerstone stake seen as non-strategic, and could be jettisoned in name of "national champion" Grand Plan.
Sale would raise cash for higher strategic ambition of fibre expansion.
Liberty "gearing up" for talks with partners to team up on Gigabit rollout.
Fries showing willingness to get hands-on in refashioning VM–O2, post-merger.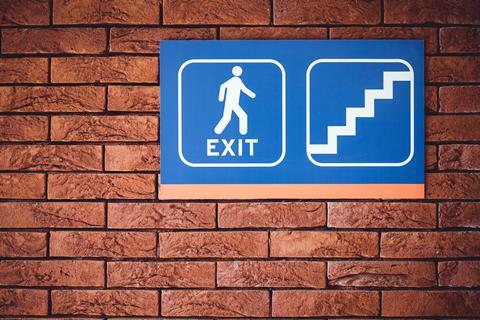 Mike Fries, Chief Executive of Liberty Global, suggested shares in Cornerstone Telecommunications Infrastructure, Telefónica UK (O2 UK) and Vodafone's long-standing wireless towers joint venture, are set to come into play for private equity players as and when the former's merger with Virgin Media goes through.
Speaking during Liberty's quarterly results call this week, Fries indicated the cable group and Telefónica will "sit down and look at" O2 UK's 50%-stake in Cornerstone once the deal closes — a hurdle it expects to clear by the end of June 2021, having secured a provisional nod from the UK's Competition and Markets Authority last month.
He indicated options for the interest will be assessed "strategically", noting that a sale could raise funds for the accelerated fibre rollout programme being prepped by the combined O2 UK–Virgin Media business.
" Obviously we are in a position to, if we wanted to, monetise it [Cornerstone] as a JV. You should assume that there's a possibility we would look at that favourably. So let's wait for the transaction to close. It's a decision we would likely make jointly with our partners Telefónica. But we are obviously in a position to monetise that if we felt it was appropriate and we either needed or wanted to get that capital out and do some of these strategic things. "

Fries.
Swinging for a home run
The Cornerstone comment came as part of wider discussion of Liberty's post-merger goals for VM–O2, which include fashioning the JV into a "national fixed–mobile champion" to rival BT Group, and beefing up its two constituent business' commercial strategy with convergence-based plays in the retail, wholesale, and business-to-business markets.
Underpinning this is a plan to add another seven million homes to the 2.6 million currently passed by Virgin Media's Gigabit network, likely fuelled by private equity cash and partnerships.
Fries — who will chair VM–O2 when it comes into being — referenced the "strategic optionality the JV will have on day one to both expand, upgrade, and monetise its fixed infrastructure".
This, he indicated, encompasses acceleration of Virgin Media's current 400,000–500,000 annual run-rate on fibre footprint expansion, in part through increased usage of Physical Infrastructure Access, as well as deployments of DOCSIS 4.0 and XGS-PON systems to add heft to its cable and fibre networks.
Regarding the identity of any financial or strategic partners, he declined to reveal "who we are talking to and who we are not talking to" (although has previously mooted talks with Sky on a range of topics).
He instead stressed VM–O2's credentials as a fibre ally for infrastructure investors, pointing to the experience and "operating platform" Virgin Media has developed during its Project Lightning programme, and ability to fill up the network through user acquisition and upselling.
" We are gearing up if you will to present that opportunity to potential strategic and financial partners, to expand our footprint. "

Fries.
Describing the VM–O2 transaction's completion as "imminent", Fries said that once the deal is firmed up Liberty will have converged "champions" in its four largest markets (Belgium, Netherlands, Switzerland, and the UK) — and that "we can really start to drive the operational and strategic plan, but also the… key narrative that's critical for telling our story about where we're taking these businesses and how we will create value".
A tower sale has also recently been mooted by Liberty in the Netherlands, via its VodafoneZiggo JV with Vodafone.
Telefónica unlikely to be possessive
Telefónica's management has been noticeably quieter than Fries when it comes to discussing strategic options for O2 UK and Virgin Media's assets, and any business reshaping plans for the proposed JV. However, the Spanish group would also likely be willing to consider monetisation options for the Cornerstone stake, having spent the last few years assiduously extracting infrastructure from its national businesses, and in January agreeing a €7.7bn sale of a bundle of European and Latin American assets to US giant American Tower. It has already indicated openness to a sale of the UK tower asset — suggesting it could end up being transferred either to the Spanish group's infrastructure arm Telxius, American Tower, or another third-party, following a loosening of the JV's contractual links to O2 UK and Vodafone UK during 2020 (Telefónicawatch, #150 and passim). Vodafone has since that rejig folded the 50%-share its UK OpCo held in Cornerstone to its own regional infrastructure venture Vantage Towers (Vodafonewatch, #193).

Richard Agnew is Group Editor at TelcoTitans.