New rules will see Telefónica able to cut off operators that install cables without permission.
CNMC employs MARCo regulation to draw up three new procedures.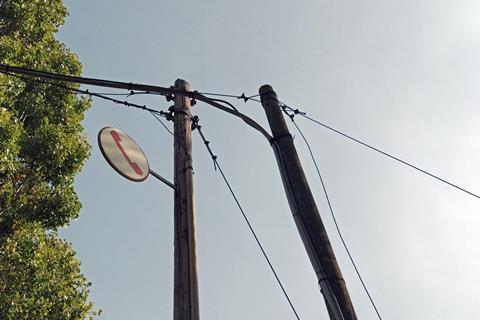 Spanish regulator Comisión Nacional de los Mercados y la Competencia (CNMC) is furnishing Telefónica España with the tools to tackle what it described as the "irregular occupation" of the conduits and poles that underpin the operator's physical network.
The regulator wants to stamp out what it regards as a growing problem that particularly impacts Telefónica's network. Telefónica will ultimately be able to cut the cables of companies that install fibre-optic equipment in its infrastructure without permission — and without paying the necessary costs.
It has been reported that the operator has detected 5,000 illegal accesses at different points in its network, although Telefónicawatch was unable to verify this statistic before publication.
CNMC is making use of the snappily named MARCo regulation to "regularise" how all operators make use of network infrastructure.
MARCo stands for Oferta Mayorista de Acceso a Registros y Conductos, or the "Wholesale Offer for Access to Manholes and Conduits". It sets out the economic, procedural, and technical conditions through which Telefónica must provide other operators with access to its civil works infrastructure (pipes, conduits, manholes, and poles) and allow them to deploy their own fibre networks.
Risky business
The CNMC is concerned that this illegal conduct not only distorts competition, but could also put people at risk if occupational risk prevention standards or other technical standards associated with network deployments are not observed.
The regulator has therefore approved three procedures to ensure that any irregular occupation of network infrastructure is wiped out. In the first two instances, operators will be required to negotiate an agreement with Telefónica to standardise the occupation, while in the third case Telefónica can request CNMC approval to uninstall the lines if it cannot identify the operator in question.
Procedure A: for identified operators with a MARCo contract.
Procedure B: for identified operators without a MARCo contract.
Procedure C: for unidentified operators.
The measures come around two months after the CNMC approved loosened competition restrictions in a further 630 municipalities, beyond the 66 the regulator had previously considered "unregulated". Telefónica España lauded the lifting of restrictions as a necessary step to enable "equality" in fibre provision. The measure updated regulations from 2016 and is a "consequence of the competitive dynamics observed since the previous regulation", CNMC said. The new total of 696 municipalities equates to 70% of the Spanish population, up from 35% in 2016.

Anne Morris is a freelance journalist, editor and translator. She has been working as a reporter and news analyst for TelcoTitans since 2016.