Commercial applications of record‑breaking technology expected to see more flexible high capacity services over Telxius submarine cables.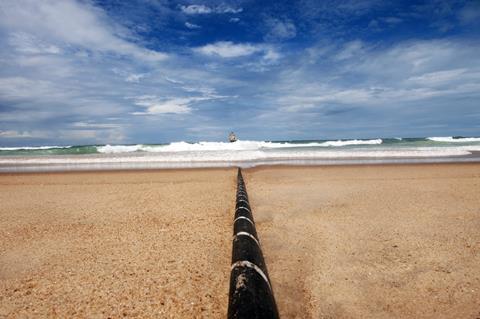 Networking solutions provider Ciena spotlighted trials with Telefónica's Telxius, which saw the BRUSA subsea cable notch record 550Gbps single‑wavelength channel speeds using the vendor's WaveLogic 5 Extreme (WL5e) optical solution.
Perhaps more significantly in the near‑term, the testing process saw a "commercially deployable" solution offering 20Tbps on a single fibre pair verified by the partners, meaning the BRUSA cable can now apparently reach capacity of 160Tbps by leveraging Ciena's technology.
Ciena described the WL5e offering as the "industry's first programmable 800G solution", and was said to have provided greater scale, improved efficiency, and a 50% boost to the potential level of capacity per wavelength. The vendor also highlighted the technology's role in enabling more open cable network designs through the GeoMesh Extreme solution built on WL5e.
In welcoming the trial results, Carlos Dasi, Cable Chief Technology Officer at Telxius, said the Ciena solution "opens the door to a more scalable submarine network", and will enable the infrastructure business to support customers in developing new bandwidth-intensive technologies.
Ciena has relationships with various arms of Telefónica's international business, including provision of Dense Wavelength Division Multiplexing (DWDM) and disaggregation equipment (Telefónicawatch, #134 and #136).