New verification technology from IDEMIA is expected to simplify the process of signing contract customers in Chile.
Latest deal builds on success for the vendor in providing subscription management services in the country.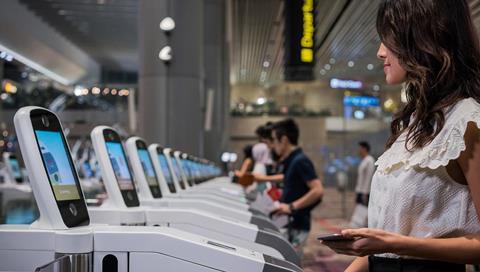 IDEMIA, an augmented identity solutions provider, secured a contract to provide digital identity verification services for Telefónica in Chile.
The contract will see IDEMIA provide 'know your customer' (KYC) services that are expected to help in-store Movistar staff sign up new contract customers.
The IDEMIA KYC offering includes facial-recognition and digital signature technology, which is featured in a mobile app that can be used by sales staff to verify customer identity and complete electronic contracts.
IDEMIA noted that the Chilean contract builds on earlier deals that have seen it provide the telco with subscription management platforms supporting SIM and eSIM machine-to-machine (M2M) services. The vendor has also previously heralded Telefónica partnerships in Europe and Latin America (Telefónicawatch, #119, #125, and passim).
IDEMIA was previously known as OT-Morpho, a business created by the merger of Oberthur and Safran Identity & Security.