BT and O2 involved with projects mapping traffic, congestion, and infrastructure.
Other projects focus on passengers, pedestrians, tourists, and parking.
WM5G allocates £2.4m to seven project consortia; £2.5m for next round.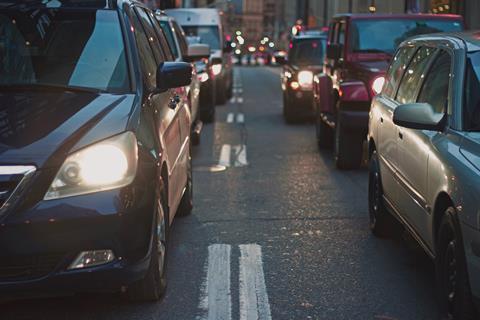 UK technology adoption accelerator West Midlands 5G (WM5G) flagged a £2.4m investment into seven new 5G-enabled transport projects.
BT and Telefónica UK (O2) both partnered with infrastructure management consortia selected for a share of the funding.
Although financial specifics were unavailable, there was a £500,000 ceiling on grants to each 'Round 1' project, with trials lasting until the end of 2021.
BT and O2 are the only named participating operators, but WM5G stipulated that all consortia must consult with a mobile network operator (MNO) before submitting an application, and demonstrate reliance on 5G. Three UK and Vodafone UK were listed alongside their peers in WM5G paperwork, but no other group revealed a specific tie-in.
WM5G was established by the West Midlands Combined Authority and the Department for Digital, Culture, Media & Sport, with the latter saying it would invest "over £20m" in the programme by March 2022.
O2 hits the road
O2 is involved with trialling Capacity Manager, a solution that gathers real-time traffic data, transmitted over a 5G network that it is providing. The data populates a dynamic road network model offering insight to help reduce congestion and help traffic flow more freely. It utilises historic event data to inform artificial intelligence (AI), which adds a predictive element to traffic management.
The MNO is partnering construction and project management specialist Blacc, predictive traffic simulators Elgin and Immense, and the University of Warwick.
This is O2's first time partnering the technology providers, but it has already tied in 2020 with the University of Warwick (and Cisco) on BeARCAT, a connected and autonomous mobility project part-funded by state innovation agency Innovate UK (Telefónicawatch, #144).
O2 has close ties with WM5G, not least with former Director of Digital Robert Franks being named Managing Director of the organisation in 2019. WM5G's new Financial Director Suvo Datta was, until August 2020, General Manager for Smart Insurance at O2, and Mark Stansfeld, former O2 Non-Executive Director and giffgaff Chairman, was recently added to the WM5G board (Telefónicawatch, #136 and #143). It is also leading 5PRING, the three-strong network of 5G accelerators in the West Midlands established in spring 2020. O2 is supported by professional services consultancy Deloitte, UK government innovation agency Digital Catapult, and Telefónica's own innovation arm Wayra UK in the initiative (Telefónicawatch, #142).
BT bumps the CURBS
BT joined National Express and Internet of Things (IoT) sensor and software provider Vortex IoT on the CURBS project. Developed by Vortex IoT, CURBS combines Light Detection and Ranging (LiDAR) measurement with AI and 5G to generate real-time infrastructure maps for road and rail.
Described as a "vehicle-to-infrastructure" technology, CURBS is being piloted with coach operator National Express and EE's 5G network in the UK and, separately, in Saudi Arabia in partnership with construction group Al Sharif. For Vortex IoT, the project appears to expand an existing relationship with BT, which it claims to have worked with since at least early-2019.
BT is no stranger to WM5G either, with healthcare emerging as a key focus until now. A 2019 partnership between BT Enterprise, local hospitals, and WM5G showcased remote-controlled ultrasound over a commercial 5G network. The trial was subsequently expanded, first to showcase the value of 5G for healthcare, and again in 2020 to encompass emergency response (BTwatch, #305, #308, and #313).
WM5G's '5G-enabled road and rail transport trials — Round 1' winners.
Project
Partners
Source: WM5G.

Capacity Manager

A 5G-enabled real-time traffic management system, using AI and historic event data to help reduce congestion.

Blacc
Elgin
Immense
O2 UK
University of Warwick

CURBS

LiDAR sensors utilised to create 3D point-cloud data sent over 5G to monitor road and rail infrastructure.

BT/EE
National Express
Vortex IoT

Passenger Movement

Real-time customer feedback will be sent over 5G for improved passenger experience and safety.

GoMedia
Icomera
Wordnerds

Predikt

Offering predictive parking support using 5G-enabled kerbside imaging.

Transport Accessibility

Improving accessibility for the visually impaired, to facilitate independent travel on public transport.

Tram Safety

Live-streamed CCTV footage from trams will be analysed in real-time to assist with social-distancing and passenger safety.

Classone Systems
DigitalRail
Icomera

Urban Tourism

5G-enabled sensors at stations and venues will offer last-mile routes for pedestrians, and gather data around how tourists are influenced.

Imagemakers
Landmrk
Oodl
You. Smart. Thing.
Round 2 to follow…
WM5G's competition for transport projects is its first of two, with applications for 'Round 2' closing in December 2020. Up to an additional £2.5m is available to selected projects.

Joseph Purnell is a Staff Reporter for TelcoTitans, contributing telecoms news analysis since 2019 as part of the TelcoTitans Editorial team.