Mobile network operators refuse to meet senior US official to discuss exclusion of Huawei's 5G kit.
Vivo's apparent snub at odds with Group, an apparent supporter of the Clean Network initiative.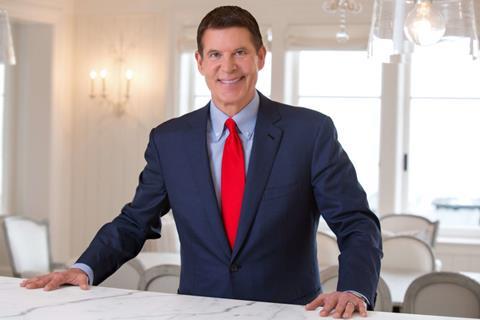 Telefónica|Vivo, along with Claro Brasil, TIM Brasil, and Oi, reportedly declined an invitation from Todd Chapman, the US Ambassador to Brazil, to meet Keith Krach, the US Under Secretary for Economic Growth, Energy and the Environment, at the American Embassy in São Paulo.
This represents a setback for Krach's Clean Network roadshow. He has clocked up thousands of air miles in recent weeks, trying to drum up more international support for the US initiative, which is primarily aimed at excluding Chinese suppliers from 5G networks.
One unnamed telco executive was quoted as saying the invitation was "not compatible with free market choices that we are used to", and that "we should be able to freely make our best financial decisions".
Writing on the wall
The signs were already there that Brazil's operators were not keen on toeing the CleanNetwork line — which, in the words of US Secretary of State Mike Pompeo, calls on "all freedom-loving" countries to ban Chinese suppliers from their critical telecoms infrastructure.
On the same day Vivo launched commercial 5G services (24 July 2020), the operator unveiled what it called the "first" permanent test environment for 5G technology in Brazil. Among the lab's participants was none other than Huawei Technologies, working alongside Parque Tecnológico de Brasília (Brasilia Technology Park/Biotic).
Huawei also supplies dynamic spectrum sharing (DSS) tech to Vivo, which can support 5G. This is not an exclusive arrangement, however, since Ericsson is also in the operator's 5G DSS mix.
TIM is also believed to source 5G DSS equipment from Huawei, as well as Ericsson and Nokia. Huawei was previously identified as a strategic supplier for struggling Oi's recovery programme, and has also only recently begun work on deployment of 8,000km of fibre-optics as part of the operator's full-fibre rollout plans. Claro, meanwhile, has had a longstanding relationship with the vendor, having provided a 4.5G network for the operator in the country, and undertaking 5G trials together. América Móvil, Claro's parent company, has acknowledged that there is talk of a Huawei ban in Brazil, but recently suggested any exclusion is far from a fait accompli.
Watch out for geopolitics and Álvarez-Pallete
Vivo may not be keen on Krach and Pompeo, but other factors may force it down the non-Huawei route. Chapman recently warned that the USA would look to withhold investment in Brazil should the country choose not to follow its lead and prohibit the use of Huawei technology in communications infrastructure (Telefónicawatch, #144).
More tellingly, perhaps, Pompeo has quoted José María Álvarez-Pallete as an apparent supporter of the US approach to developing 5G networks, claiming the Telefónica Executive Chairman had said the Group is "proud to be a '5GCleanPath' company".
"Telefónica Spain and O2 (UK) are fully clean networks, and Telefónica Deutschland (Germany) and Vivo (Brazil) will be in the near future without equipment from any untrusted vendors."

Alvarez-Pallete, as cited by the US State Department.
Krach also highlighted support from Telefónica on CleanNetworks in an op/ed piece in OGlobonewspaper ahead of his mission to Brazil.
Despite this US pressure, Brazilian government support appears far from unequivocal. In statements and speeches marking the two countries' close links during the Krach visit, Brazil only went as far as stating support for CleanNetworks "in principle". It also appeared to link its future backing for the US initiative with reciprocal support for Brazil being admitted into the Organisation for Economic Cooperation and Development.
An industry presence in official documents was also limited, with only local representatives of NEC and Siemens rounded up to provide support for the restrictions on its competitors in the country.
Krach on…
It is unlikely that Krach will give up on his Clean Network brief, in Brazil or elsewhere, even if time is running short before Joe Biden is sworn in as US President in January 2021.
As entrepreneur and businessman — he is the former Chief Executive and Chairman of DocuSign (2009–2019), transforming it from startup to international provider of electronic signature and digital transaction management solutions — Krach has earned the reputation of getting things done.
After a recent and successful visit to Cyprus, in which Krach helped persuade the island nation to sign up to the CleanNetwork initiative, China's embassy in Cyprus accused him of "bullying and interfering" to get his own way. "China fully believes that the international community can see the true colours of certain US politicians", the embassy said in a statement.
Krach's modus operandi is perhaps more carrot than stick, however. In his OGlobo newspaper article in August 2020, Krach rubbished claims by a Huawei representative that restrictions on the supplier would increase the cost of 5G in Brazil by up to five times. "Another example of Huawei's misinformation campaign", he said, before adding — somewhat tantalisingly — that, "contrary to what Huawei would have you believe, choosing trusted communications equipment providers doesn't necessarily come with an increase in costs".
The USA has previously indicated that US funding is available for Brazil's operators to buy equipment from other suppliers.
…as operators keep Biden their time
While the operators may currently feel emboldened to disregard US invitations as the Trump administration is directed toward the door, a Biden presidency may not materially change the USA's overall view on the threat of Huawei. President-Elect Biden reportedly stated earlier in 2020 that he supported the ban on Huawei in US networks, and expressed a desire to work with "fellow democracies" to address cybersecurity threats from China.
There appears an expectation, however, that under Biden the US approach will become more collaborative than coercive with partners, and more strategically focused with China itself.
In an interview with Hong Kong-based news website AsiaTimes, a veteran Democratic politician, former Congressman Barney Frank, suggested Obama-era foreign policy figures may re-emerge under Biden (a development that subsequently started materialising as the President-Elect began unveiling his cabinet and advisers). This, Frank considered, could see the USA willing to relax restrictions on Chinese entities should China prove willing to open its markets for US vendors more effectively; take steps to address Western concern on alleged human rights violations in Hong Kong and in relation to the Uyghur Muslim population; and lower the temperature on territorial claims in the South China Sea.
Such policy changes are unlikely to happen quickly, however, and there remains considerable resistance and alarm linked to Huawei in US government, suggesting that allies may still yet be leaned on to keep a distance from the supplier.

Ken has been writing about developments in the fixed and mobile markets for over twenty years. He has been a contributor to TelcoTitans since 2015.