Telefónica|Vivo in talks with investors to create InfraCo, a wholesale FTTP JV to sit within Telefónica Infra division.
Gebara emphasises that fibre partnerships are key to "going faster with lower capex".
Expects fully operational InfraCo, starting 2021, to help Telefónica|Vivo pass more than 24 million homes with fibre by 2024.
Targets 16 million homes passed by end-2020, up from a 14 million forecast set two years ago.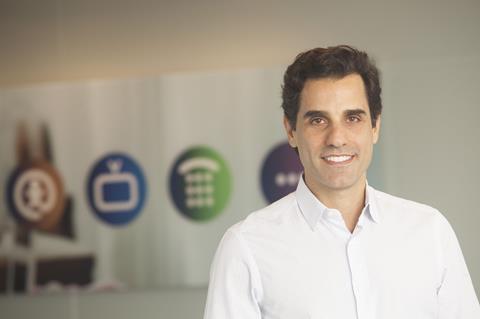 Christian Gebara, Chief Executive (CEO) of Telefónica|Vivo, claimed that a "series of investors" were interested in being part of 'InfraCo', the provisional name for a wholesale fibre-to-the-premises (FTTP) joint venture (JV) involving the operator.
"[It is] well advanced [and] progressing very rapidly", said the CEO, speaking on Telefónica|Vivo's earnings conference call for the quarter ended 30 September 2020. Gebara indicated that potential investors were already sifting through the numbers. "Hopefully, in the next months, we'll be able to sign it and be operational", he added.
The "neutral-access" fibre infrastructure JV looks sure to follow the partnership model adopted by Telefónica in Germany (see separate report). There, the Group's interest is represented by Telefónica Infra, its fairly new infrastructure division (Telefónicawatch, #139), and local operator Telefónica Deutschland (which also acts as an anchor tenant).
Aside from not disclosing the identity of potential investors in InfraCo, Gebara, understandably, kept schtum on ownership and financing structures that the Group had in mind. Instead, he repeated his mantra that the proposed JV — along with the operator's fibre franchising model in less populated areas, and its partnership with American Tower Corporation (ATC) — was all about "going faster with lower capex [capital expenditure]" when it came to FTTP rollout.
When asked by one analyst if "going faster" might involve M&A, Gebara indicated this was a possibility, and that the InfraCo could be a vehicle for expansion of this sort.
Same but different
On the Group results call Telefónica's Chief Operating Officer Ángel Vilá noted that operationally, there will be some differences between the model pursued in Germany and that adopted in Brazil.
Vilá highlighted the 'greenfield' nature of the German venture, bringing fibre to previously unserved areas. In Brazil, there is also to be a 'brownfield' element, with the telco contributing some existing assets to support the rollout in some areas. The overall ambition of the Brazilian is also grander, with the goal of reaching five million new premises through upgrades and bew infrastructure build, compared to just over two million in Germany.
The COO also alluded to some progress in Chile in getting an InfraCo up and running, saying that the operator is "in the process of potentially bringing in investors for the project". Progress appears slow, however. It was back in March 2020 that Telefónica appointed Banco Santander to undertake a search for a partner interested in acquiring 50% of a new Chilean fibre infrastructure unit (Telefónicawatch, #142).
A further fibre venture is also now in the pipeline in Peru (see separate report).
Sharing the capex load
Complementing Telefónica|Vivo's own network infrastructure upgrades in major urban centres, the operator, in November 2019, launched an FTTP franchising model designed to help cover the cost of extending broadband coverage to underserved regions (Telefónicawatch, #139). Franchisees — referenced by the operator as "local partners" — are responsible for network infrastructure and operations, which include installation, sales, and service. For its part, Telefónica|Vivo provides access to its 115,000km nationwide backbone, as well as managerial and technical training. Franchisees can also take advantage of Telefónica|Vivo's Terra and Vivo branding. At the time of launch, TelefónicaǀVivo was reportedly confident that franchisees could pass more than one million households with fibre by the end of 2021.
In parallel with the launch of the franchising model, Vivo struck an agreement with ATC to focus on fibre rollout in more than 40 cities in Minas Gerais (covering nearly four million people). Under the arrangement, ATC builds and operates the infrastructure, while Telefónica manages connectivity and customer interaction. The aim is to pass 800,000 homes in the region by 2022.
Fibre on a roll
As of 30 September 2020, TelefónicaǀVivo had passed 14.6 million homes with fibre, up from 13.1 million three months previously. This represented record quarter-on-quarter growth. The operator is aiming to pass 16 million homes by the end of 2020, and more than 24 million by 2024.
The rise in the number of FTTP accesses over the same period, which jumped 34% to 3.1 million, was also hailed as a record. FTTP connections at the end of Q3 2020 accounted for 49% of TelefónicaǀVivo's entire broadband subscriber base, up from 33% at the end of the previous quarter.
[Further reference: Q3 2020 Telefónica Brasil SA earnings call — final — CQ FD Disclosure, 28 October 2020; Telefónica courting fibre investors for Chile — BNamericas, 29 October 2020.]