Group CTIO expected to pull the strings as Telefónica Tech and Infra establish their purpose, and ensure consistency on the adoptions and commercialisation of new technology.
Team of veteran architects and technologists to head six units managing global networks and systems.
Memo hints at plans for more independent fibre entities to be created in major markets.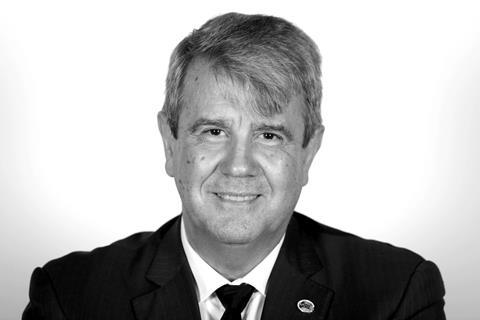 Spanish newspaper Cinco Días reported on an internal Telefónica Group memo that it claimed outlined the structure of the team working with Enrique Blanco, Telefónica's Global Chief Technology and Information Officer (CTIO).
Blanco's already influential role within the Group had been elevated in the latest re‑org, with a direct reporting line to Chief Operating Officer Ángel Vilá and a place on the Executive Committee (Telefónicawatch, #139). The new memo provides some detail on the key executives working with him, and also a degree of insight into how the CTIO function will operate across the developing Telefónica Infra and Telefónica Tech divisions.
Blanco's team appears to be focused on coordinating efforts across the Group to foster consistency in the development and adoption of new technology and systems from a foundational level, while also keeping an eye on the end‑product delivered to customers.
The Office of the CTIO will oversee six principal units, with Blanco having six key reports:
Access and Devices. This unit will focus on access networks architecture, and the technology used by the Group to provide connectivity across them. It is led by José Luis Esplá, who has been responsible for access and devices for several years, and was instrumental in development of the Home Gateway Unit and other residential and business kit intended to help differentiate the operator's services (Telefónicawatch, #102 and #124).
Core and Transport. Cayetano Carbajo moved from his role as Chief Technology Officer for Telefónica Deutschland to join the Global CTIO team in 2019, and is now leading network core technology strategy. Among his early achievements was the award of core transformation contracts to Juniper and NEC in Chile as part of the latest phase of the IP Fusión Red project (Telefónicawatch, #141).
Architecture. José González is charged with "proactively" delivering IT and network solutions for Telefónica's four major operating businesses, as well as its Telefónica Infra and Telefónica Tech divisions. The unit's remit is said to include networks serving both corporate and consumer customers, but notably does not appear to entail overseeing Hispanoamérica networks.
Operational Transformation. Former Global Director of Network and IT for Telefónica, Juan Manuel Caro, is now responsible for monitoring emerging technologies, and ensuring they are incorporated effectively into existing networks and systems.
Strategic Projects. Led by Vicente San Miguel, the Strategic Projects unit will initially focus on expanding the assets of Telefónica Infra, with projects such as the proposed fibre joint venture in Chile (see separate report). San Miguel, a veteran technologist within the Group with a history of working on transformative acquisitions and deals (Telefónicawatch, #125 and passim), appears to be acting as a liaison in his new role, ensuring that the Group's infrastructure interests are working in a way that aligns with the wider vision of the CTIO. Interestingly, it has been suggested that the creation of "fibre companies" is being considered in Brazil, Germany, and Spain (see separate report).
Technological Development and Ecosystem. In this unit Juan Carlos García will promote the development of new technologies that will draw on the expertise of multiple layers of network technology, including core, transport, access, platforms, and IT. In a role that appears more outward‑looking than the Operational Transformation unit, García, a former Global Director of Technology and Architecture (Telefónicawatch, #134), will oversee collaboration with both vendor partners and other operators. He will also coordinate with strategic and commercial units within Telefónica Group.