Telefónica accelerates its blockchain activity with launch of TrustOS platform, the Blockchain Activation Programme, and membership of the Hyperledger community.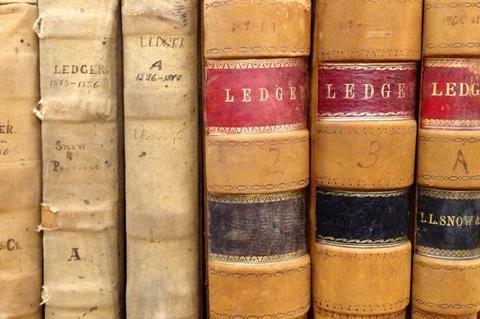 Telefónica Group has been upping its game in the field of distributed ledger technology in recent months, with a flurry of activity centred on gaining leadership in blockchain.
Most recently, the operator announced plans to launch a private blockchain network for 52 parks within the Asociación de Parques Científicos y Tecnológicos de España (Association of Science and Technology Parks of Spain/APTE). The project will start with an initial three‑month pilot to test blockchain technology, with the aim of developing identity and secure payment solutions.
More than 8,000 companies and entities located in the parks will be able to test applications on the network, called BLOCKPCT, which is based on the recently launched TrustOS blockchain platform developed by Telefónica (see below). The platform will be deployed within the Cloud Garden service the operator developed with longstanding partner IBM, enabling companies to deploy solutions that use artificial intelligence, big data, or blockchain technology (Telefónicawatch, #134).
Although revealed by Telefónica in January 2020, it appears the agreement was first announced in late‑October 2019 at APTE's third annual meeting, during which the association agreed to create a working group to launch the United Nations' 17 Sustainable Development Goals in the parks.
Alberto García García‑Castro, Blockchain Technological Specialist at Telefónica's Blockchain Competence Centre, described BLOCKPCT as the "largest private blockchain network in Spain". He noted that two use‑cases, "identity" and "tokenisation", will also be tested during the three‑month trial, in collaboration with technology consultancy iZertis.
In the first use‑case, a public catalogue managed by APTE will be created to check if a company has been accredited as innovative through an immutable record of the certificates issued by the technology parks. In the second, a token will be generated that APTE member companies can integrate with their products and services to exchange value with other companies and customers.
Telefónica has been publicly working on blockchain technology for about two years, with gathering momentum. In early‑October 2019, startup accelerator unit Wayra unveiled the Blockchain Activation Programme to enable startups to access blockchain technology more easily. At the time, 15 startups were said to have joined the programme, benefiting from six months' free access to blockchain modules deployed in the Telefónica network; support from eleven local Wayra hubs; the ability to showcase blockchain‑enabled solutions with the possibility of becoming a Telefónica partner; and access to resources including Amazon AWS Activate for Blockchain Activation and Google Cloud for Startups.
A matter of TrustOS
A key component of the Blockchain Activation Programme is TrustOS — a software package launched by Telefónica in November 2019 that serves as an "operating system of trust", and connects business applications directly with the functionality they require from blockchain.
TrustOS is deployed as an additional layer on networks based on Hyperledger Fabric technology, which interacts with the Ethereum open-source blockchain platform. Telefónica said support will be added for other distributed ledger options such as Corda or Quorum in future releases. Hyperledger Fabric is one of several projects that falls under Hyperledger, an open-source collaborative effort created to advance cross‑industry blockchain technologies and hosted by the Linux Foundation. Telefónica joined the Hyperledger community in November 2019, with IBM amongst many other technology and financial services participants.
In January 2020, Telefónica and Wayra revealed that they had signed up UK‑based cloud and blockchain startup Ocyan to provide the infrastructure layer for TrustOS. At the same time, venture capital investor QVentures and Wayra UK took part in a pre‑seed investment round for Ocyan, which emerged from the 2019 AI & Blockchain Accelerator organised by Wayra UK in collaboration with the University of Edinburgh. Wayra said the deal with Ocyan, which is now active in Germany, Italy, Spain, and the UK, will enable Telefónica to "deploy a blockchain solution in any cloud or data centre provider, for any underlying blockchain protocol, in a very agile and scalable way".
TrustOS currently offers four modules or application programming interfaces (API) — ID API, Settlement API, Token API, and Track API — and the intention is to add more APIs and applications for identity, the Internet of Things, settlements, tokenisation, tracing and tracking, and other future uses.
Hyperledger diversifies
As well as Telefónica, six other organisations joined the Hyperledger community as general members in November 2019: BlocWatch, BondEvalue, Ledger Leopard, LimeChain, Tech Mahindra, and Vonechain Technology. The non‑profit ETC Cooperative also joined as an associate member. The community now numbers 15 premier members, including Fujitsu, Hitachi, IBM, Intel, NEC, and SAP, as well as 164 general members and a number of associate members. Hyperledger said the new members will strengthen the effort through greater diversity. Telefónica is only the second telco member — Swisscom joined in December 2016.
"At Telefónica, we have been exploring the real value of blockchain for our customers for a long time, and we believe that value is in the layer of trust [it] adds to operations. Hyperledger's community is key in the development of the technology that companies and organisations from all industries are using as a de facto standard for building business blockchain networks. We are delighted with the possibility of contributing to both the ongoing projects and new initiatives that may be launched in the coming months to continue helping companies in building these trusted networks. "

— José Luis Núñez, Global Head for Blockchain, Telefónica Group.