Contact centre operator Atento claims largest share of Telefónica CX spend.
As Atento-Telefónica MSA expiration nears, the priority is to "earn" business from the operator going forward.
Telefónica eyes CX digitalisation in ongoing operational efficiency drive.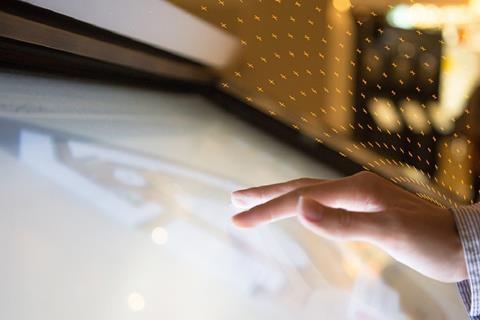 Atento flagged growth in its account with Telefónica as it continues efforts to reduce reliance on the Master Service Agreement (MSA) between the pair.
Speaking at Atento's quarterly results to the end of March 2021 (Q1 FY21), Chief Executive Carlos Lopez-Abadia highlighted 2.2% year-on-year organic growth in the account with Telefónica, Atento's former parent. The growth was coupled with reports that revenues derived from the operator were "stabilising" after programmes implemented in early-2020 start to bear fruit.
Specifically, "new wins" and the provision of "next generation services" were trumpeted as indicative of a necessary "reshaping"of the Atento-Telefónica relationship, ahead of much of the MSA's expiration at the end of the year.
Despite the increase in the value of Telefónica contracts on a local currency basis, foreign exchange fluctuations across Latin America meant that reported revenue from the operator slipped slightly (see below).
Telefónica's CX wallet
Atento claimed to "remain the leader" in terms of its share of Telefónica's total spend on customer experience (CX) services. This declared achievement came alongside a concerted effort to reduce dependency on the Telefónica account through growth in business elsewhere, although results on that front appear mixed.
Lopez-Abadia had previously outlined ambitions to have a "healthier revenue mix", and set a target of bringing the Telefónica's share of total revenue below 30% by the end of FY20 (Telefónicawatch, #146). This has still not been achieved, with the figure stuck at 31.8% as of Q1 FY21, compared to 32.4% a year earlier.
As shown below, reliance on the Telefónica account did lessen in the Americas and the Europe, Middle East, and Africa (EMEA) region. However in Brazil, Atento's "flagship operation", the share of revenue that derived from Telefónica increased marginally.
Atento's Telefónica account revenue mix

Q1 FY20
Q1 FY21
Source: Atento.
Revenue (% of total revenue by market)

Americas

$51.6m (35%)

$47.5m (30.8%)

Brazil

$40.8m (23.7%)

$36.5m (24.5%)

EMEA

$29.8m (51.9%)

$34m (49.3%)

Total

$122.2m (32.4%)

$118m (31.8%)
A changing relationship
Much of Atento's existing Telefónica relationship is predicated on the Master Services Agreement (MSA) set to expire at the end of the year in several markets.
In 2016, the deal was extended in Brazil and Spain for a further two years to the end of 2023 (Telefónicawatch, #111), but Lopez-Abadia appeared to dodge probes about negotiations to extend the MSA in other markets.
" There's always discussions on MSA, like in any contract… the MSA is very important for us. No question about it. Having said that, more important than MSA is to make sure that we earn the business that we have with Telefónica the same way that we earn the business with any other customer. There is no contract in the world that can save you from a poor service, particularly in this industry, where volumes can change so much from one month to another, from one quarter to another. "

Lopez-Abadia, via Seeking Alpha.
For its part, Telefónica has been open in its endeavour to find operational efficiencies in CX and back-office systems. The Group's FY19 guidance posited CX automation and digitalisation as "instrumental in simplifying operations" (Telefónicawatch, #141). In Spain, this efficiency drive has perhaps been most evident, with Telefónica España's early-2021 management reshuffle reflecting CEO Emilio Gayo's understanding of CX as a "key differentiator", particularly as digital services come to the fore (Telefónicawatch, #150).
As part of this, Atento flagged that it was providing so-called "next generation services" for Telefónica. These include integrated multi-channel and automated back-office services, which have reportedly seen greater demand following changes in consumer habits and the move to working from home in the past year.
Signed in 2012, the MSA is an umbrella under which Atento provides a host of customer relationship management and business process outsourcing services to Telefónica companies. As of December 2020, this totalled 106 arm's length contracts with 31 Telefónica entities. On expiry, contracts under the MSA are not automatically terminated and "local service agreements" will continue, but the MSA's guarantee that Atento will retain a certain share of Telefónica's CX wallet would be lost. As Lopez-Abadia had previously intimated, however, Atento does not see the telecoms industry, and by extension its Telefónica relationship, as a prominent avenue for growth (Telefónicawatch, #146). At its Q1 results, a focus on so-called "multisector" clients was reiterated — which includes customers in consumer goods, public administration, healthcare, and media industries, among others. Revenue from the sector saw 11% growth year-on-year.

Joseph Purnell is a Staff Reporter for TelcoTitans, contributing telecoms news analysis since 2019 as part of the TelcoTitans Editorial team.