Telefónica Executive Chairman asserts that societal imbalance and data exploitation are risks that must be addressed as the world's economies are digitised.
Dire warnings of 'slavery' fit with Group commitments on creation of a digital rights framework that would see operators positioned as trusted partners.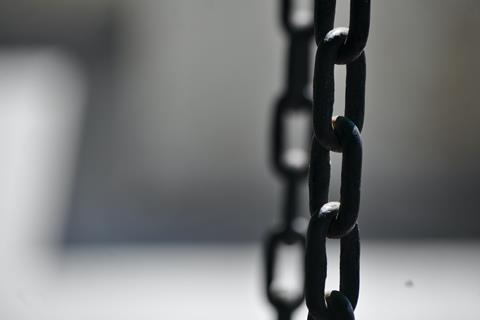 Telefónica Group's Executive Chairman José María Álvarez-Pallete warned of the dangers of people falling into "digital slavery" as the data-driven 'fourth industrial revolution' gathers pace, and risks of social imbalance and injustice escalate alongside the more positive social and commercial opportunities the change promises.
In a blog post on the Group's website, Álvarez-Pallete cited a Harvard Business Review report from 2018 that estimated a family of four generates data worth $20,000 (£14,729/€17,652) every year. He declared that if the public is generating this valuable data that is leveraged by others for advertising, or to advance the capabilities of artificial intelligence, without sufficient awareness, consent, or control, "THAT IS DIGITAL SLAVERY" (caps his own).
He said that current changes amount to the "greatest technological revolution in the history of mankind" and are being catapulted forward through a combination of interdependent and mutually enhancing technologies, including the cloud, deep learning algorithms, edge computing, next-generation networks, and quantum computing. He describes data as the new third factor of production powering modern economies, joining capital and labour.
Álvarez-Pallete's concern is for people left behind in the transformation, however, and he warns that asymmetrical access to information and knowledge can lead to "abusive situations". He noted that the first industrial revolution brought about a lengthy period of adjustment as social values caught up with the consequences of new ways of living and working, and is keen to minimise the friction as the data-driven society rapidly evolves. "Where does the value [in data] lie? Who controls it?", he asked, before concluding "each of us, as sovereign individuals, must determine the level of privacy we wish to have and, consequently, the value of our data".
Álvarez-Pallete considers that individuals are currently sharing private information in the digital world at a level that far exceeds what would be deemed acceptable in "analogue life". He described the contrast between the two as shocking, adding that while he remains confident that digital technology will have a positive impact on society, this will only happen if there is a framework in place to protect values. He puts the onus on ensuring this new framework emerges on fields beyond technology, such as economics, law, and politics, describing the current moment as the "era of social sciences".
" We have spent a long time trying to learn the language of machines. It is now time for machines to learn our values. "

Álvarez-Pallete.
Building trust in telcos to combat hyperscaler dominance
Protecting individual rights and fostering corporate and state responsibility for the ongoing digitalisation of society have been key themes for the Telefónica chief for several years. In summer 2018, the Group launched a Digital Manifesto setting out its priorities and preoccupations on the ethics surrounding digitalisation, which it reiterated through commitments made two years later with an updated Digital Deal (Telefónicawatch, #128 and #146).
While he emphasised Telefónica's key role in this new economy as an enabler of new services and opportunities through its networks, he also distanced the operator from the potential negative applications of data by framing the Group's network businesses as "privileged witnesses" to the revolution. This supports an interpretation of the Executive Chairman's New Year statement as providing a foundation for continued attacks on the might of the web giants that are harvesting and harnessing public data and dominating the accretion of value from the new order (Telefónicawatch, #128 and #156).
Meanwhile, Álvarez-Pallete is attempting to position his business as a trusted guardian of customer data, delivering the tools that will enable consumers to choose how much data to share and what to keep private, — for example, through its AURA platform (Telefónicawatch, #130). He has also consistently lobbied international industry and government institutions calling for better protection of digital privacy (Telefónicawatch, #141 and #153).

Neal Doran is a Senior Analyst for TelcoTitans. Neal's industry knowledge and experience as a telecoms analyst and writer spans three decades, and he has been a key part of TelcoTitan's Editorial team since 2001.