Financial weight put behind e-health solutions provider.
Startup emerges out of the wreckage of Innovación Alpha 'Moonshot' programme that otherwise failed to fire.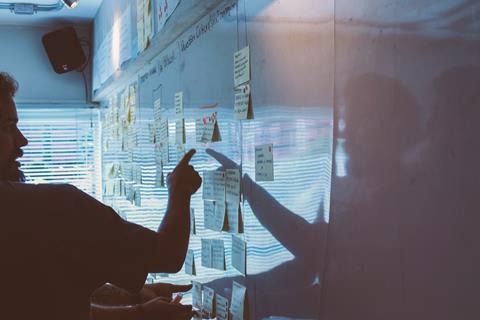 Telefónica highlighted a €14.1m Series-A round investment — potentially rising to €30m — from venture capital funds Ancora Finance Group and Wellington Partners into e-health solution startup Koa Health.
The Netherlands-based Koa Health, previously known as Alpha Health, is now independent, emerging out of the 2016-founded Telefónica Innovación Alpha 'moonshot' unit "following four years of research and trials". The operator, however, will remain involved in operations as a shareholder, according to the announcement.
The investment is said to be premised on the growing need for health technology services, as accentuated by the detrimental impact of COVID-19 on people's mental health. Indeed, Koa Health revealed it is launching a "mental wellbeing app" branded Koa Foundations, which appears to be the fruit of Alpha Innovación's trademark application for 'Koa Health', filed earlier in 2020, which referenced the development of mobile applications focused on providing self-help information (Telefónicawatch, #143).
In addition, through ties cemented under the erstwhile Alpha Health in early-2020, Koa Health is set to continue its "clinical research" partnership with the UK's National Health Service (NHS) to deliver "tech-driven mental healthcare products".
The Alpha Innovación 'moonshot' unit had honed its focus onto innovative e-health solutions, and the tying of Alpha Health with NHS England was at the time seen as part and parcel. The partners aimed to create an algorithm using a small sample of NHS patient data supporting mental health treatments (Telefónicawatch, #140). But the project faced a media backlash, with concerns raised over data privacy. It is unclear whether this particular project has been discontinued.
Emerging from a sinking ship?
While Telefónica has flagged a resurgence of interest in e-health of late (Telefónicawatch, #148), Innovación Alpha — which up until recently had been acting as its main contributor to the healthcare vertical — appears to have been (quietly) winding down operations for some time. The offloading of Koa Health looks to have added substance to that claim.
An interesting side point is that Alpha Innovación's founder Pablo Rodriguez is no longer heading operations, with his LinkedIn profile confirming he left his role as Chief Executive (CEO) in December 2019. Rodriguez is now an Ambassador of the Alphabet subsidiary X, the moonshot factory that is similarly positioned as an incubator of disruptive technology. Former Telefónica Chief of Staff Peter Williams is now Alpha's Acting CEO.
According to a report in La Información during late-2019, Alpha had been making cuts to its workforce amid speculation of mounting losses. Alpha also discontinued another element of the 'moonshot' programme focused on research into the energy sector in the same year (Telefónicawatch, #134).
[Further reference: Pallete recorta uno de los proyectos de su laboratorio Alpha y su jefe es recolocado — La Información, 24 November 2019; Telefónica Alpha se transforma en Koa Health, una nueva compañía que asegura una financiación inicial de más de 14 millones de euros — Telefónica, 5 November 2020.]

Sam Patterson is a Staff Reporter for TelcoTitans, contributing telecoms news analysis since September 2020 as part of the TelcoTitans Editorial team.