Digital Consumer services arguably a secondary consideration in a unit dominated by executives with an innovation or entrepreneurial bent.
Previously-launched Digital Home solutions and added-value services may get a burst of management attention in the early days of the unit.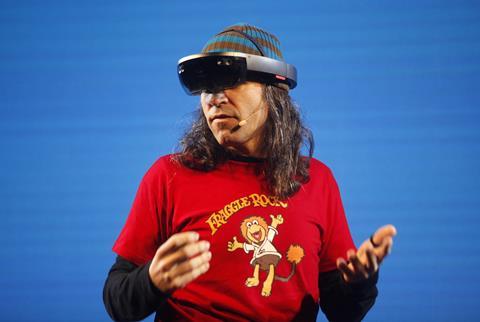 Telefónica Group provided further detail on the nature of its new Chief Digital Consumer Office (CDCO), headed up by former Group Chief Data Officer Chema Alonso. The new unit looks set to continue Telefónica's platform‑based approach to its operations, employing cognitive intelligence capabilities to manage customer interaction.
However, the remit appears to stretch significantly beyond a consumer focus, and will manage oversight of innovation "at all levels of the company", startup programmes, and internal systems building on the Group's cognitive intelligence platform.
No place like digital home
Playing to Alonso's strengths in fostering new technology thinking, Telefónica stressed an emphasis on the new unit driving innovation across the consumer‑focused elements of the Group, with digital home to be an early showcase.
The new Chief Digital Consumer Officer recently unveiled Living Apps solutions intended to bolster digital home services, although Telefónicawatch noted the comparative lack of success to date of the operator's efforts in this area (Telefónicawatch, #139). Aura‑based solutions are expected to feature heavily in this new home environment.
Innovation may be Alonso's consuming passion
It appears that Alonso will maintain a role in the deeper, network‑based elements of the Fourth Platform that he was instrumental in developing, with the CDCO expected to collaborate with other areas of the Group on Aura‑based network innovation.
It also appears that the unit may be expected be a conduit between startups and other innovation projects and other areas of the Group, although details of how this role might materialise in practice were thin, and may prove an awkward fit.
These two responsibilities raise questions as to how focused on consumer services the new unit will be. At this early stage, Telefónicawatch gets an impression the CDCO title for Alonso and his team may be one of convenience, and not encompass the breadth of their interest. In the past, Alonso has often appeared to operate as a form of 'senior executive without portfolio', touching on hot topics across the company such as big data, cybersecurity, and now digital home.
With his direct reporting line to Executive Chairman José María Álvarez‑Pallete now gone, it may be that Alonso's level of influence has been eased off a little with this latest reorganisation. However, being placed in the consumer spotlight may mean he will be seen as more directly accountable for both successes and missteps on the transformation path.
Working with entrepreneurs and innovators
The team working with Alonso comprises a gang of rising stars in the Group, several of whom have worked on Fourth Platform or Big Data projects alongside the new unit's head, but do not appear to have significant consumer experience.
Antonio Guzmán (Director of Digital Home) and Fabio Bruiggioni (Digital Consumer Director) are the main players in roles that appear principally consumer‑focused. The former is responsible for product development for the connected home and the Aura digital assistant, while the latter is charged with transforming and digitalising the direct sales channel, and expanding Telefónica's portfolio with additional services such as Movistar Car and Movistar Money. Rubén Mellado may also play an increasingly significant role as Director of Technology & Entertainment Services, with responsibility for areas such as video services.
Meanwhile, Francisco José Montalvo is taking on the mantle of Chief Data Officer and will maintain responsibility for the Fourth Platform across its internal and outward‑looking iterations — a role that goes significantly beyond a consumer focus, although it will see customer experience applications through contact centres, for example. The cognitive intelligence platform had been expected to play a significant role in enabling operational functions to be shared across the Group's national operators, although this may be curtailed, or at least simplified, by the distancing of Telefónica Hispanoamérica (see separate report).
David del Val, Director of Core Innovation, will focus on platform and network innovation, with reference made to work on edge computing in particular. Former head of Telefónica I+D, del Val is also heading Internet para Todos ('Internet for All') an open networking venture with Facebook, which again is more an infrastructure project than a consumer one.
The innovation focus of the Chief Digital Consumer Office is intensified by the integration of the Connected Open Innovation network into the unit, which will house initiatives including Wayra and Open Future. Irene Gómez, previously Director of Aura, will lead the initiative, while Miguel Arias will remain as Entrepreneurship Director.