Telefónica's Javier Domínguez Lacasa flags lack of certainty on licence duration.
Exec warns that incentives to refarm legacy spectrum for 5G will be diminished if not addressed.
Lukewarm on sharing legacy spectrum to maintain services that cannot easily migrate to 5G.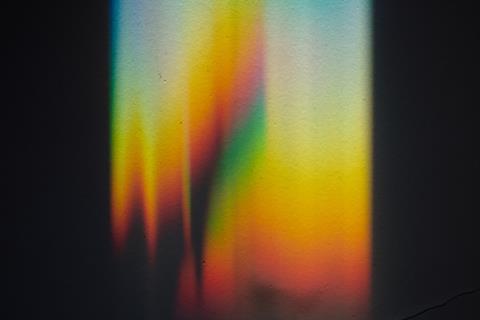 Javier Domínguez Lacasa, Head of Spectrum Policy at Telefónica, claimed that the potential benefits of refarming legacy spectrum for 5G — both financially and environmentally — are being jeopardised by many European national regulatory authorities (NRA).
His main gripe was the lack of certainty surrounding the tenure of licence concessions for low-band frequency bands at 700MHz, 800MHz, and 900MHz, and mid-band spectrum at 1800MHz and 2.1GHz.
"If there are high risks of losing [a legacy frequency band] in five to ten years' time, or we have to pay large amounts of money to renew [the licence], then it's not helpful", he said. "We clearly have less incentive to do those investments [in 5G]".
Domínguez was speaking at the 17th European Spectrum Management Conference, held earlier this month in Brussels. He highlighted the benefits of refarming legacy spectrum for LTE — undertaken by Telefónica extensively in Europe — as being "instrumental" in driving exponential traffic growth in 4G compared to 3G.
He believes a similar benefit could be extracted from 5G. Continued refarming, he said, offers greater financial stability for mobile network operators (MNO), as well as benefitting the environment by "carrying the same traffic using much less energy". However, Domínguez argued that this scenario will only occur if MNOs are confident they can maintain their legacy spectrum for a much longer period of time, and on reasonable conditions.
"We cannot forget that in Europe, we have 30% fewer revenues today than we did ten years ago", continued Domínguez. "Compare that to the US, which has increased revenues by 20% [over the same period]. That's a very big challenge for [European] mobile operators when we think about deploying 5G, new bands, new technologies, and even introducing refarming technologies".
Having initially designated 700MHz, 3.5GHz, and 26GHz bands as 5G "pioneer" bands, the European Commission, in February, announced an update of the technical and regulatory conditions for 900MHz and 1800MHz spectrum. The upshot is that both frequency bands can now support 5G applications.
New and old ways of thinking
Domínguez drew attention to Spanish regulator Comisión Nacional de los Mercados y la Competencia (CNMC) as a good example of how an NRA can move on from "old-style philosophies" in spectrum licensing.
About two years ago, he explained, CNMC was still adopting the traditional NRA view of linking a frequency band with a particular technology or service, and then fixing the licence duration to the expected life of that technology or service. "Given that we've seen three mobile technologies in the last 15 years, [the pace of technology development] has clearly changed", he said.
Domínguez praised NRAs in France and Portugal for allowing MNOs to renew some of their legacy frequency bands in exchange for coverage commitments.
However, friction on this issue between MNOs and Brussels is unlikely to go away anytime soon. Anestis Gikopoulos, Policy Officer at the EC's Unit for Radio Spectrum Policy — speaking on the same panel as Lacasa — indicated that the commission's current licence duration code of 15 years (plus the possibility of a five-year extension) provides the "necessary predictability" before MNOs make their investments.
Domínguez appeared unconvinced. "In terms of predictability, the longer the better", he said. "What is key is what happens at the end [of the licence period]. With five years before the end, do I have certainty that I will be able to continue to run the network the way I run it? [If not], I won't make the investments".
Domínguez gave a lukewarm response to the possibility of pooling operators' relatively small chunks of legacy spectrum in the quest for greater spectrum efficiency, and to support legacy services such as eCall, the European Union's rapid assistance number for motorists, that cannot migrate easily to 5G. He pointed out there were "adjustment costs" to consider with spectrum pooling, and that the scope for market differentiation was diminished through the giving up of independence.

Ken has been writing about developments in the fixed and mobile markets for over twenty years. He has been a contributor to TelcoTitans since 2015.