Top execs at Orange, Telefónica, and Vodafone indicate 'enough is enough' in Spain's hyper‑competitive market.
Telefónica Group COO says Spanish incumbent can play "facilitator role" for consolidation in a market that is "not sustainable".
Vodafone CEO's patience running out on low returns from southern Europe; looking to "actively engage" with other players to increase shareholder value.
Orange CFO open to M&A opportunities in Spain.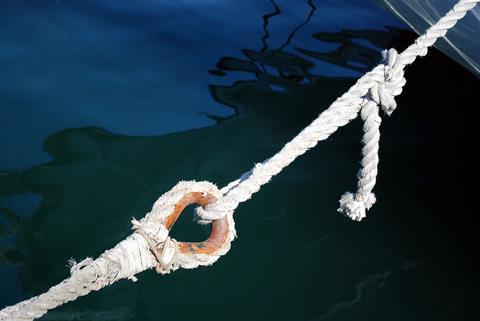 Ángel Vilá, Telefónica Group Chief Operating Officer, said the telecoms sector in Spain was "not sustainable for some operators".
He cautiously added, however, that Telefónica España, given its size and market clout in the country, could not be seen as a "protagonist" in any consolidation process. Instead, the COO explained, it "can act as a facilitator, supporting consolidation".
Vilá was expressing his views, as reported by Expansión, at the recent Morgan Stanley Tech, Media & Telecom (TMT) conference held in Spain. What consolidation scenarios he had in mind was not made clear.
At the same TMT conference, Orange Group Chief Financial Officer, Ramon Fernandez, reportedly said the France-headquartered operator was thinking "actively about the Spanish market and its structure". He added that, "if there is a good option of mergers and acquisitions that involves us directly, we will consider it, of course".
Vodafone ain't contento either
The Morgan Stanley event came a day after Vodafone Chief Executive Nick Read, fielding questions from analysts at the company's earnings conference for H1 FY21–22, expressed frustration at low returns on capital, especially in southern Europe.
Read did not explicitly reference Spain, but the Vodafone CEO — with the Group‑straining Spanish market no doubt in mind — ruefully noted that that "there are other players suffering out there". He indicated (again) that he took a pragmatic approach to consolidation in his quest to try and "unlock synergies".
"In some of our markets in southern Europe, we're five players plus … and this is why return on capital is so low", asserted Read. "What we need to do is consolidate going forward without punitive remedies".
More optimistically, Read seemed to indicate that the EC was warming to the idea of greater market consolidation. "I think that there's a real understanding now of returns, and the importance of returns linked to investment, which is what [regulators] want from a policy perspective", he noted, adding that "I think there's more openness to engage on the topic of consolidation".
Consolidation pill needed to ease pain in Spain
As part of its H1 FY21–22 presentation, Vodafone laid out in stark terms the growing competitive intensity in Spain. Over the last four years, highlighted Vodafone, the number of customer‑facing brands has increased from about 60 in 2017 to almost 80 in 2021.
"This has resulted in significant price deflation, with mobile contract ARPU [average revenue per user] across the market declining by 16% since 2017", said Vodafone. It added, somewhat gloomily. that, "given the relatively high operating leverage within the sector, this price deflation has had a significant impact on our financial performance in Spain".
Along with Orange Spain, Telefónica and Vodafone have embarked on extensive job cutting at their Spanish operations.

Ken has been writing about developments in the fixed and mobile markets for over twenty years. He has been a contributor to TelcoTitans since 2015.