Regulator sees potential for hyperscalers to support more flexible mobile infrastructure.
But it also identifies competition on service delivery as an opportunity and threat to traditional players.
Limits on spectrum availability also putting the squeeze on operators as data demand keeps surging.
CMA considering two decisions on competition that could shape the next‑generation mobile market.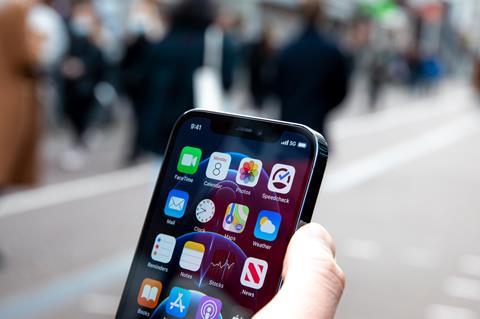 UK regulator Ofcom is seeking views on the future landscape of the UK mobile market with a new discussion paper intended to support its regulatory approach over the next decade and beyond. While press attention has focused on indications that the watchdog may become more amenable to operator consolidation, a striking market development it is considering is the potential for hyperscalers and other 'Big Tech' players to disrupt the sector at two levels: its network foundations and end‑user service delivery.
The regulator is considering the market against a backdrop of strong, continuing growth in demand for mobile data. This, in turn, is seeing the emergence of new services and use-cases dependent on high‑capacity, low-latency network access, which will require industry stakeholders to embrace new ways to make the most of finite spectrum.
Virtualisation is seen to be changing the nature of networks, and also the way that end‑users will be able to engage, swap, or share network access depending on need. And while there is considerable uncertainty on how the mobile digital world will evolve, the regulator appears focused on the growing role in the sector of the web giants that both control the customer‑facing operating systems, and underpin the increasingly cloud‑based infrastructure operators are building.
Influence growing in a cloud‑based generation
Ofcom highlights that the important role of hyperscalers in virtualised infrastructure could bring benefits to service providers, such as lower network costs, faster and more flexible delivery of private networks, and deeper integration for mobile virtual network operators with manageable capex.
Should trends continue as they are, the regulator also envisages that hyperscaler provision of cloud infrastructure and virtualised network functions to the mobile sector could result in lower costs and greater technology choice for network operators. However, potential downsides include a single hyperscaler becoming too dominant over the sector, or barriers being created to switching as operators lean more heavily on Big Tech partners.
Apple, while not a wholesale cloud and infrastructure provider on the scale of others, was singled out for its close relationship with end‑users. Its ability to potentially restrict operators' visibility of customer traffic through services such as iCloud Private Relay could have a significant impact on the way that service providers manage and optimise their networks.
Ofcom indicated that the potential for hyperscalers to compete with network operators in the delivery of private networks, which are foundational to many 5G-and-beyond use-cases, is on the minds of traditional operators. There are suggestions that competition in more targeted private network upgrades could undermine the investment case for widespread network rollout.
However, for now, the regulator appears reluctant to dismiss operators' existing competitive advantages when it comes to delivering private networks, and considers the business case for ongoing network investment to go far beyond industrialised use cases.
OS duopoly could hold networks to ransom
Apple and Google were identified as an effective duopoly in the mobile operating systems market, and Ofcom is looking to the Competition and Markets Authority (CMA) for insight on how this influence will be managed, with expectations that the pair will be deemed to have Strategic Market Status, and therefore subject to regulatory intervention.
This could be critical as virtualised SIMs take hold, with Ofcom raising the possibility that Apple and Google could embed ways for end‑users to chop and change network providers in their mobile OSs, iOS and Android.
Ofcom also noted that Apple and Google, and potentially Amazon and Facebook, could offer commercial mobile services directly as MVNOs, or develop other new mobile data offerings.
"There are already examples of Big Tech providing mobile or similar services in other countries. For example, Google already operates as an MVNO in the US (Google Fi) and Amazon has launched a mobile internet access service in the US [Amazon Sidewalk]. In addition, MNOs have suggested that Apple and Google in particular may enter retail mobile services markets in the UK in due course. "

— Ofcom.
Lean margins and low prices could open the door to disruptors
The review documents shows that Ofcom is juggling two contradictory outlooks. It boasts of the low end‑user prices and ruthless competition in the UK mobile sector that have been fostered by its regulatory approach, while operators warn that the investment case for new technology remains difficult to stack up. The regulator also asserts that the need to compete on quality and coverage will drive operators to find a way forward, but raises the prospect of Big Tech muscling in on the action with agile asset‑light alternatives.
Adding to this, the discussion paper was accompanied by a review on the future for mobile spectrum. This suggests that potentially costly densification and continued investment in more spectrally efficient technology could weigh heavily on traditional operators, adding to the uncertainty faced by the industry.
Combining this potential need for continued substantial spending with the rising new competitive threat from Big Tech, Ofcom's much‑heralded commitment to becoming more flexible on market consolidation may be put to the test as operators seek out ways to lighten the physical infrastructure load.
It appears the CMA will have a key role to play on two fronts — through its final recommendations on curtailing the strength of the two dominant mobile ecosystems, and the evolution of independent infrastructure companies in the UK. An opportunity to redraw the network landscape is under consideration by the CMA as part of remedies linked to the proposed Cellnex acquisition of CK Hutchison's UK towers. This could prove a vital first step in enabling traditional players to prepare for the potential future as agile digital competitors on which Ofcom is speculating.
"Although competition among MNOs is driving investment, the competitive dynamics are changing and there is uncertainty over what the longer-term impact will be. We will need to be agile in response to future changes and will continue to monitor market developments, ready to engage where necessary."

— Ofcom.

Neal Doran is a Senior Analyst for TelcoTitans. Neal's industry knowledge and experience as a telecoms analyst and writer spans three decades, and he has been a key part of TelcoTitan's Editorial team since 2001.