Regulator says zero-rating add-ons breach net neutrality.
German operators told to terminate services by next year.
Order follows European Court of Justice ruling that the services are "incompatible" with EU law.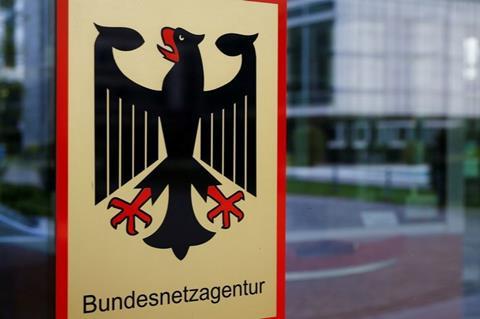 German regulator Bundesnetzagentur (BNetzA) banned zero-rating services Telekom StreamOn and Vodafone Pass, citing net neutrality and roaming rule breaches.
Availability of the contract add-ons, marketed by Telekom Deutschland and Vodafone Germany respectively, must cease by July 2022. Services included in existing contracts must be terminated by the end of March 2023. BNetzA allowed a lengthy implementation period to ensure the operators treat the "large number of affected customers" fairly.
Spokespersons for the respective operators said that they are analysing the BNetzA order and will inform customers about next steps in due course.
The zero-rating options treat traffic from certain partners differently, allowing for 'unlimited' streaming or social media, for example. Access to products or services from StreamOn or Vodafone Pass partners does not count towards subscribers' data usage.
Telekom Deutschland said that "around four million" customers will be affected by the discontinuation. It added that StreamOn has 500 partners. The size of the Vodafone Pass customer base has not been made public.
Net neutrality woes
A decision from BNetzA had been expected for some time. StreamOn and Vodafone Pass have been subject to scrutiny since launch in 2017 (Deutsche Telekomwatch, #61, #68, and passim).
The European Court of Justice (ECJ) opened proceedings against the respective services in late-2019, and were deemed "contrary to the general obligation of equal treatment of traffic" last year. The ECJ found that the services are "incompatible with EU law".
Klaus Müller, BNetzA President, said the discontinuation will have a positive effect on the German market. "We expect the providers will now offer tariffs with higher data volumes or cheaper mobile flat rates, which will benefit consumers", he said.
More to come?
Although the BNetzA ruling appears to mark the beginning of the end for the zero-rating services in Germany, equivalent products are marketed by both Deutsche Telekom and Vodafone across their respective EU footprints.
Vodafone Pass options — Chat Pass, Music Pass, Social Pass, Video Pass, and others depending on the market — are currently available in the Czech Republic, Greece, Hungary, Italy, Portugal, Romania, and Spain. Vodafone UK ceased to offer its equivalent service to new customers from 2019 (Vodafonewatch, #174 and #177).
When launched in 2017, Telekom Deutschland's StreamOn service was reminiscent of T-Mobile US's Binge On proposition. Other Group businesses followed suit in the following year, with zero-rating services launched by Cosmote Greece, Hrvatski Telekom, Telekom Romania, T-Mobile Czech Republic, and T-Mobile Poland. The Czech business was the first to shutter the offering in late-2019, although that appeared more a response to sluggish demand than regulatory or legal trouble (Deutsche Telekomwatch, #58, #61, #68, #72, and #88).

Joseph Purnell is a Staff Reporter for TelcoTitans, contributing telecoms news analysis since 2019 as part of the TelcoTitans Editorial team.