BT and Vodafone procurement chiefs back Trust Your Supplier to bring harmony to telco purchasing.
Vodafone eventually to "mandate" Trust Your Supplier use.
Collaboration between operators key to simplification and digitalisation of the industry, claim Cyril Pourrat and Ninian Wilson.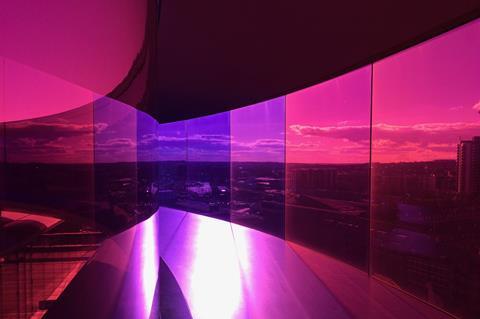 BT's Cyril Pourrat and Vodafone's Ninian Wilson talked up growing collaboration between the two operators' purchasing functions and flagged their intention to partner with other telcos on efforts to streamline procurement processes.
Speaking on a virtual roundtable about the pair's use of IBM‑backed vendor validation platform Trust Your Supplier, Vodafone Group Supply Chain Management Director Wilson described the value of a "single source of truth" not just for its procurement operation, but also for all participating buyers and suppliers. He went on to give an indication of the level of collaboration Trust Your Supplier enables between BT, Vodafone, and the suppliers in their respective pools.
The blockchain‑based platform builds vendor profiles that can be accessed by procurement teams, and enables operators such as BT and Vodafone to effectively share elements of the validation and vetting process, allowing quicker onboarding and monitoring of suppliers. Vodafone played a key role in the development of the platform, alongside IBM and North Carolina‑based blockchain consultancy Chainyard, while BT joined the initiative in early‑2021 (BTwatch, #324; Vodafonewatch, #176, #193, and #194). Vodafone is represented on the Trust Your Supplier Governance Board alongside Cisco Systems, Deutsche Telekom, Lenovo, Nokia, and Verizon Communications. Publishing group Pearson was recently brought on board to help the initiative with information management.
Vodafone to eventually mandate Trust Your Supplier sign‑ups
Wilson indicated that Trust Your Supplier will play a big role as Vodafone seeks to up collaboration on procurement with other players in the industry.
At present Vodafone is simply "encouraging" vendors to integrate with Trust Your Supplier, much the same as at BT. "Eventually", however, Wilson said the Group will "mandate" that businesses selling into the Group interface with the system, thus allowing Vodafone to cut overhead in managing its massive supply chain. "If you want to be part of the future, if you want to be more digital, get on board with this platform because this is the way in which we are going", he said.
Beyond encouraging suppliers to join Trust Your Supplier, Wilson called on other operators to sign up to the platform. He said that the more operators and partners that come onboard, the greater the "scale effect" of the network will be. "You will see us actively pushing that with other telco operators", he said.
When asked about the value of Trust Your Supplier as a way for the industry to work together on elements of the procurement process, Pourrat said that collaboration is "absolutely what we are looking for".
" We're working in the same industry, playing with the exact same suppliers, dealing with exactly the same people. So the value here is that we can create an ecosystem that will enable us to work better, altogether, and to be faster altogether. "

— Pourrat.
Wilson justified collaboration with rival operators, under Trust Your Supplier, with the claim that "having a single way of working with our partners to onboard them in a common way just makes sense". To him, it represents the "orchestration of ecosystems", which he asserted will be the future of procurement.
Competition no concern
The two operators were keen to quash any concerns that might be raised by talk of wider, cross-operator collaboration on purchasing..
Vendor validation, Trust Your Supplier's primary function, is an "area where we don't compete", said Wilson, and so using Trust Your Supplier to set standard, common practices in the qualification phase will make buyers "nice and simple for suppliers to deal with".
In terms of competing for contracts, Wilson claimed there would be "red hot competition" among suppliers and buyers through Trust Your Supplier because of the increased visibility it will provide.
"Just think of the access you're going to get to multiple customers", Wilson said, pointing to the value of a single platform being used by several telcos.
Wilson also pointed to the industry's extant collaboration on auditing as an example of the "industrial logic" in working together with peers. The Joint Audit Cooperation scheme, which was launched by Deutsche Telekom, Orange, and Telecom Italia in 2009, and now counts both BT and Vodafone among its members, sees shared auditing of suppliers based on uniform criteria, rather than requiring each operator to send its own auditor to vendors ahead of every contract (Deutsche Telekomwatch, #9; Vodafonewatch, #100).
Another string to BT's digitalisation bow
BT has not indicated that it will go as far as mandating Trust Your Supplier use by its supply chain, but Pourrat was clear when BT joined the platform in early‑2021 that it will become a "central pillar" of the procurement digitalisation project he is leading at BT Sourced, the Group's arms‑length purchasing unit. During the roundtable, he offered a similar sentiment, saying Trust Your Supplier will play a "key role" in the "complete digital transformation" at BT.
Pourrat lamented that at present, BT's onboarding process is "complicated" and "standalone", with "pretty much no integration" between functions. Among the Trust Your Supplier functions being leveraged by BT to rectify this, however, is monitoring real‑time metrics such as supply chain diversity, ensuring that the vendor pool "ticks all the boxes".

Joseph Purnell is a Staff Reporter for TelcoTitans, contributing telecoms news analysis since 2019 as part of the TelcoTitans Editorial team.