Stéphane Richard sees "interesting opportunity" in possible tie-up with Deutsche Telekom or Vodafone.
CEO wants to do "something smarter" with tower assets than selling masts to accumulator Cellnex.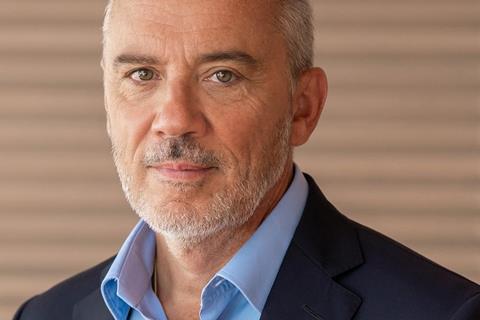 Stéphane Richard, Chief Executive of Orange, raised the possibility of involvement in a pan-European TowerCo with other operators.
In an interview with the Financial Times, Richard mentioned that a tie-up with Deutsche Telekom or Vodafone might be an "interesting opportunity".
There was no meat to his suggestion, however. Richard said no discussions were underway, but he claimed to be "open-minded" about how to unlock as much as value as possible from Orange's some 59,000 towers — which analysts, quoted by the Financial Times, say are worth €10bn (£9bn).
A sell-off is not what Richard has in mind, at least not yet. "There is something smarter to do than just selling your towers to Cellnex", he said.
As with Deutsche Telekom, which has a fully-owned subsidiary looking after its tower assets in Germany in the shape of Deutsche Funkturm, Orange has plans to create a separate but fully-owned TowerCo of its own.
A tower amalgamation with Deutsche Telekom would, theoretically, offer up a digestible M&A plan b for the two groups — which have largely complementary footprints and collaborate widely, and have long been rumoured as keen on a full merger. Political barriers and the two operators' diverging valuations, fuelled by Deutsche Telekom's US presence, have created serious obstacles to full consolidation.
Another tower monetisation strategy is an IPO, a route chosen by Vodafone. The Group has spun out tower operations in multiple countries, including the Czech Republic, Germany, Ireland, Hungary, and Spain, or entered joint ventures in others, including Greece, Italy, and the UK (Vodafonewatch, #97, #174, #183, and #187). Nearly all of these have been brought together under Vantage Towers Europe, Vodafone's new, over-arching, Germany-based TowerCo, which is scheduled for flotation in early-2021. As it stands now, Vantage Towers Europe will manage nearly 70,000 sites across the continent.
Telxius left at the altar?
Spain-based Cellnex, which has swooped on tower assets in France (Iliad), Portugal (NOS), Switzerland (Sunrise), and the UK (Arqiva), last week agreed a €10bn deal with Hong Kong's CK Hutchison to buy up further masts in six European markets (Austria, Denmark, Ireland, Italy, Sweden, and the UK)
According to local press reports in Spain, Cellnex said that if the purchase of CK Hutchison's towers went through then it would drain current resources.
If true then doubt must be thrown on a mooted Cellnex purchase of tower assets held by Telxius, the infrastructure company of Telefónica Group that sits within the Telefónica Infra unit. Telefónica has a 50.01% stake in Telxius. Other shareholders are KKR and Pontegadea, two investment firms with respective stakes of 40% and 9.99%.

Ken has been writing about developments in the fixed and mobile markets for over twenty years. He has been a contributor to TelcoTitans since 2015.