UK regulator says the growing number of LEO broadband satellites is adding pressure on the use of spectrum.
Warns that complexities of managing interference between different NGSO systems could have implications for competition.
Starts industry consultation to review where best to focus efforts in space sector.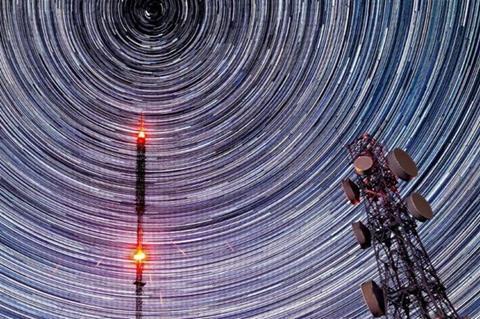 UK telecoms and broadcast regulator Ofcom kickstarted an industry consultation process on how best to refresh its Space Spectrum Strategy.
The last time Ofcom laid out its Space Spectrum Strategy was in 2017, which was focused on enabling growth in satellite broadband and Earth observation. "The core principles of that strategy remain relevant", asserted the regulator, "[but] since 2017 the sector has undergone significant change and rapid expansion".
The biggest change has been growth in satellite deployment by NGSO (non-geostationary orbit) systems, particularly low-earth orbit (LEO) ones. OneWeb, backed by the UK government — with which BT has a Distribution Partner Agreement to provide broadband coverage in rural areas — has ambitious LEO constellation plans (see below).
So too has Starlink, another rural satellite broadband company. Owned by SpaceX, and controlled by billionaire Elon Musk, Starlink signals reach parts of the UK. Vodafone, last October, was reported to have started talks with various satellite operators to lease its 28GHz UK spectrum. Starlink was apparently among the potential suitors.
LEO deployments, coupled with a growing need for Earth observation deployments, have seen a general increase in space activity. Ofcom notes that the number of space launches increased by almost 60% between 2017 and 2021.
The deadline for consultation submission is 24 May 2022. Ofcom expects to publish its revised Space Spectrum Strategy in the quarter ended 30 September 2022.
Plan of action
With a view to using satellite spectrum as efficiently as possible, Ofcom, in advance of receiving industry feedback, identified three areas "where we think our efforts will have the greatest benefit over the next two to four years": communications; earth observation and navigation; and "understanding and enabling access to space".
On the communications front, Ofcom said it will "pursue improvements to international NGSO rules", as well as contemplate giving access to spectrum that could "boost the capacity of a range of satellite services".
The regulator added that data from Earth observation satellites benefits many different sectors, such as agriculture, emergency services, climate monitoring and weather forecasting. It will consider protection for UK sites used for downlinking data from them. Ofcom also wants to "ensure that Earth observation sensors in space get appropriate protection from other users".
The third area intends to address growing concerns across the space community about the potential for more space debris and how to have safe access to space. The Royal Astronomical Society (RAS) recently warned that a significant increase in LEO small satellites could cause lasting damage to space exploration. "One change that we will consider is appropriate access to spectrum for radars to track objects in space," it said.
BT looks up with OneWeb
Under the Distribution Partner Agreement signed with OneWeb last November, BT Consumer, BT Enterprise, and BT Global will gain access to OneWeb's LEO sat comms. The partnership builds on the Memorandum of Understanding first signed between the pair in mid‑2021. At the time of the agreement, OneWeb aimed to operate a constellation of 648 satellites by June 2022 and expected to cover the "entire UK by 2028". The date is aligned with BT's vision to provide connectivity "anywhere" in the country by the same year.
Earlier this month, however, OneWeb cancelled all launches scheduled from the Russian cosmodrome in Baikonur, Kazakhstan, following a standoff between the UK government and Russian space agency Roscosmos. The decision could delay the launch of OneWeb's services later this year and cost the company in the region of $300m (£226m), according to the Financial Times.

Ken has been writing about developments in the fixed and mobile markets for over twenty years. He has been a contributor to TelcoTitans since 2015.