Vodafone Greece leads the pack in terms of spend.
Portion of proceeds earmarked for state-backed startup investment beginning in 2021.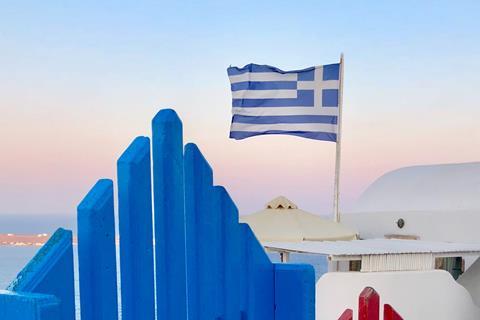 Hellenic Telecommunications and Post Commission (EETT) announced the results of the latest Greek spectrum auction, including new 5G-enabling frequencies.
Cosmote Greece, Vodafone Greece, and Wind Hellas participated in the tender, which raised more than €372m, slightly higher than the EETT's €360m target. It covered frequencies in the 700MHz, 2GHz, 3.4GHz–3.8GHz, and 26GHz bands.
Range
Cosmote
Vodafone
Wind
Source: EETT.
700MHz

Two slots

€50.6m

Two slots

€51.1m

Two slots

€50.1m

2GHz

Four slots

€35.3m

Four slots

€35.1m

Four slots

€35.4m

3.4GHz–3.8GHz

15 slots

€30.7m

14 slots

€37.5m

Ten slots

€30.3m

26GHz

Two slots

€6.5m

Two slots

€6.5m

One slot

€3.2m

Total

€123m

€130.1m

€119m
The three operators have indicated that commercial 5G networks are on the horizon, to varying degrees of specificity. All are apparently aiming for 2021 launches.
Cosmote said earlier this year that it would begin commercial services in 2021, while sunsetting its 3G network to re-farm the spectrum for 4G and 5G provision. An update has not been given, however, since March 2020.
Vodafone Greece Chief Executive Haris Broumidis recently said the operator would "start 5G in the beginning of January".
Wind Hellas Chief Executive Nassos Zarkalis, on announcing the operator's spectrum haul, said it formed part of an "extensive" €500m investment programme in its Greek 5G networks to be enacted over the next five years. It will launch its first 5G services in 2021, targeting 60% coverage "in the first three years".
Innovation a key priority
A quarter of the funds raised will be siphoned off to underpin a new 5G-focused development fund, Faistos, giving it a €93m kitty. The Faistos fund was established by the Hellenic Corporation of Assets and Participation (HCAP), the umbrella organisation that manages the Greek state's stakes in public companies, and will be up and running in "the first half of 2021", according to HCAP Chief Executive Ourania Ekaterinari.
In an interview with Bloomberg, Ekaterinari added that the fund will target startups and have a broad 5G scope, with the ambiguous ambition to "modernise" the nation's infrastructure. She highlighted electricity and water networks, public transport systems, and healthcare as key points of investment.

Joseph Purnell is a Staff Reporter for TelcoTitans, contributing telecoms news analysis since 2019 as part of the TelcoTitans Editorial team.