Cosmote, Vodafone, and Wind Hellas submit applications to participate in multi-band spectrum auction.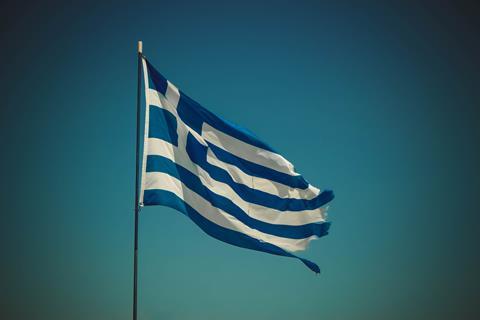 There was only a little bit of Greek drama in the application process to take part in the country's auction of '5G-friendly' frequencies, slated to finish by 21 December.
The deadline for application submissions to the country's National Post and Telecommunications Commission (EETT), was pushed back from 23 October to 30 October. An unnamed "equipment construction company" reportedly wanted more time to prepare, although EETT apparently did not acquiesce to its request for a three-week deadline extension.
As it turned out, a mooted 'fourth player' did not appear to materialise. It was left to Greece's big three mobile network operators — Cosmote Greece, Vodafone Greece, and Wind Hellas — to throw their hats into the ring before the 5G auction deadline.
TelcoTitans is not aware of any other players that have already applied to take part, although this cannot yet be ruled out. EETT is to announce a final shortlist of applicants on 11 November.
Airwaves under the hammer come from the 700MHz, 3.4GHz–3.6GHz, 3.6GHz–3.8GHz, and 26GHz frequency bands. The reserve price for all concessions combined is reportedly around the €367m (£331m) mark.
Huawei hoo-hah
The run-up to the multi-band spectrum auction comes against a backdrop of growing Greek hostility towards Huawei.
During an official visit to Greece in late-September, US Secretary of State Mike Pompeo claimed the Greek government, under Prime Minister Kyriakos Mitsotakis, had joined the US-created "Clean Network" programme — which essentially means booting out Chinese suppliers from 5G networks.
Vodafone looks to be in the "Clean Network" firing line. The operator began testing 5G last December in the city of Trikala as part of e-Trikala, the city's digital initiative, which included support from Huawei.
Vodafone's Greek operation has been subsequently doing some Huawei back-pedalling, however. Just ahead of Pompeo's visit, Vodafone Greece Chief Executive Haris Broumidis said the operator was moving away from the Chinese supplier and plans to implement open radio access network technologies in the next two years.
A recent report from Strand Consult notes that the operator's 4G RAN is fully based on Huawei equipment (although Broumidis said the network core is supplied by Ericsson).
Strand Consult further states that the Wind Hellas 4G RAN is 100%-based on Huawei kit, while Cosmote Greece relies on Ericsson and Nokia for its 4G RAN. In March, Cosmote selected Ericsson as its exclusive 5G RAN supplier (Deutsche Telekomwatch, #90 and #93).

Ken has been writing about developments in the fixed and mobile markets for over twenty years. He has been a contributor to TelcoTitans since 2015.