Top brass at Deutsche Telekom, Orange, Telefónica, and Vodafone get shirty (again) over network investment "burden".
Sign off on open letter accusing video streaming, gaming, and social media groups of 'piggybacking' unfairly.
Urgently call on European legislators to introduce rules for a "more proportionate" way of divvying up infrastructure investment bill.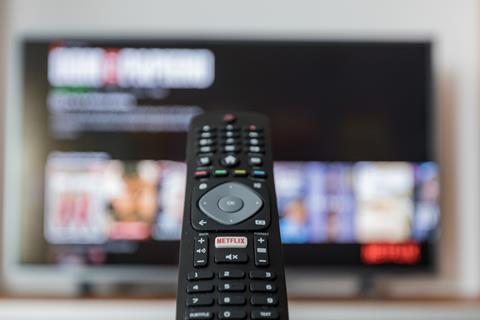 Chief Executives at Deutsche Telekom, Orange, Telefónica, and Vodafone once again aired their gripe about what they see as an unfairly large network infrastructure bill.
In an open letter published in the UK's Financial Times, which was signed by Timotheus Höttges (Deutsche Telekom), Stéphane Richard (Orange), José María Álvarez-Pallete (Telefónica), and Nick Read (Vodafone), the quartet of European operator heavyweights pulled no punches.
They argued that video streaming players such as Netflix, and other entertainment companies that chew up large amounts of bandwidth, should contribute more to the cost of expanding internet infrastructure.
The network investment "burden", insisted the letter, "must be shared in a more proportionate way". It called on European legislators, as a matter of urgency, "to introduce rules at EU level to make this principle a reality". The four CEOs ruefully pointed out that video streaming, gaming, and social media — from just a handful of digital platforms — accounts for more than 70% of network traffic.
Although the complaint is a familiar one — and hotly disputed by the likes of Netflix, which already invest heavily in network infrastructure and can argue that their services encourage customers to spend more on broadband — the four network operators have apparently got fresh wind in their sales. The open letter mentioned that they were encouraged by a recent proposal from the European Commission that "all market actors benefiting from the digital transformation… make a fair and proportionate contribution to the costs of public goods, services and infrastructures".
Notable absentee signatories from the open letter include BT and Telecom Italia. The UK incumbent was also missing from a recent collective appeal by major European operators — which did include Telecom Italia and the four backing the open letter —for EU tax incentives and public funding to help kick-start a more vibrant open RAN ecosystem in Europe
European telecoms "underperforming"
The open letter follows the recent publication of a report from the European Telecommunications Network Operators' Association (ETNO), a telecoms lobby group that counts the four operators as members.
Called State of Digital Communications 2022, and prepared by Analysys Mason, the report also called on policymakers and legislators to make the European telecoms sector more investment-friendly.
To highlight the ETNO view that the sector is "suffering", the report pointed out that EV/EBITDA ratio of European telcos overall has fallen compared to the pre-pandemic period, and that net debt/EBITDA ratios have increased. It notes too that European telecom stocks have been "consistently underperforming" both the Stoxx Europe 600 index and the Stoxx Global 1800 telecoms index since Q1 2016.

Ken has been writing about developments in the fixed and mobile markets for over twenty years. He has been a contributor to TelcoTitans since 2015.