Telecom Ecosystem Group recommends greater emphasis on funding innovation as one of a string of proposals to improve the sustainability of the sector.
Changes to competition, funding, and processes required to support startup ecosystem, TEG finds.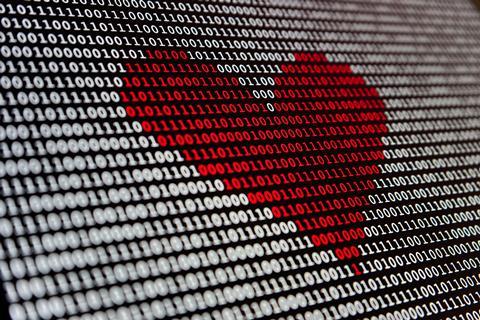 A group of senior figures from some of Europe's largest telcos has called on operators to reassess their relationship with startups to ensure sustainable innovation.
The Telecom Ecosystem Group's (TEG) Best Practices Framework laid out a set of recommendations to boost R&D investment while increasing vendor diversity. TEG is looking to establish partnerships between the public and private sector, regulators, vendors, and telcos themselves to have the recommendations adopted. The framework is split into four categories: competition, funding, innovation processes, and procurement.
The recommendations for telcos include:
Allocation of at least 5% of procurement funding to seed innovation.
Participate in multiple‑round, "non‑trivial" funding for startups, taking a lead in "at least half" of the deals undertaken.
Commit to disaggregated architecture to enable a move away from single vendor solutions.
Ringfence funds for field and lab trials, and establish shared testing environments for startups.
Ease the onboarding process for small and new vendors.
TEG is pitched as a 'discussion forum' for the telecoms industry. It aims to identify obstacles to innovation, and sets out to find solutions. Those involved with TEG include current and former figures from BT, Deutsche Telekom, and Telefónica.
Problematic procurement habits
Don Clarke, a long‑serving networks lead at BT before he moved into consultancy, said the paper was the result of "picking the brains of telecom industry entrepreneurs who've been burned by the procurement habits of telcos". He added that TEG is looking to work with industry bodies to implement the recommendations.
Caroline Chappell, Research Director for Cloud & Platform Services at Analysys Mason, described startups as the "seed corn of innovation" in the telecoms sector. "The health of such startups is intimately linked to telcos' ability to harness innovation", she added.
Progress being made
Chappell added that the TEG research suggests that "even the most advanced telcos struggle with the pace of innovation in an increasingly cloud and software‑led world". Many of the recommendations represent a step‑change in industry practices. Others, however, are already in the works.
One such proposal is to include governments in budgetary planning for innovation by making calls public — a "heads up that the telco plans to spend money in this space". The UK's Department for Culture, Media & Sport launched its plans to develop a UK Telecoms Innovation Network (UKTIN), granting the sector access to more funding opportunities, increasing investment transparency, and supporting the development of core technologies on UK soil. Part of the UKTIN plans, unveiled in March 2022, include the creation of a central database of public and private R&D funding opportunities in the sector.
Another is a call for telcos to establish investment vehicles and partnerships with venture capital funds for collaborative investments and debt raising. Deutsche Telekom Capital Partners and Telefónica's Wayra ecosystem are examples of such initiatives, and are each well‑established and currently undergoing expansions. BT's Incubation unit is a more recent example.