Deutsche Telekom, Orange, Telefónica, and Vodafone sign MoU.
Aim is to generate greater economies of scale for smaller suppliers through common procurement parameters.
Lobbying European governments for open RAN funding high on the agenda.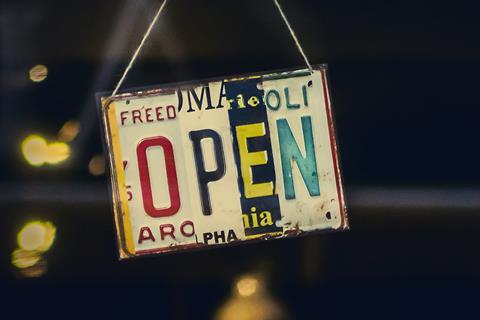 In another signal to suppliers that they are serious about open radio access networks (RAN), four of Europe's operator heavyweights joined forces to promote the nascent tech.
In a Memorandum of Understanding (MoU) signed by Deutsche Telekom, Orange, Telefónica, and Vodafone, the four operators pledged to work together with "existing and new ecosystem partners", as well as industry bodies — O‑RAN Alliance and the Facebook-backed Telecom Infra Project (TIP) were name‑checked — and European policy makers.
The idea is to achieve "early economies of scale", and "ensure open RAN quickly reaches competitive parity with traditional RAN solutions" for deployment across the European network footprint of each signatory.
Common procurement strategy
The MoU, as way of background, claimed that its signatories were already "individually promoting" a strong competitive European industrial and manufacturing base for open RAN.
Going forward, however, in a bid to generate more attractive economies of scale for smaller suppliers, the four have pledged to support the inclusion of "common" open RAN architecture, requirements, and specifications in their respective procurement processes for commercial deployment.
Each signatory is apparently anxious to encourage more competition in the supply of various open RAN components, including hardware and software related to open distributed units and open centralised units, RAN intelligent controllers, and service management and orchestration. Chipsets and system integration are other areas in which the four operators want to see more competition.
Standardisation work, as the MoU makes clear, will still be the preserve of industry bodies. The O‑RAN Alliance, repeatedly referenced in the MoU documentation, is seen as key here.
Other activities planned by the grouping, as agreed in the MoU, include to:
promote to European policy makers and industry that adopting a competitive open RAN ecosystem will "place Europe and European industry at the front in the race of technological leadership".
seek funding from European governments to support and develop the open RAN ecosystem on things such as early deployments, R&D activities and test labs, and encouragement of European suppliers and startups.
exchange testing best practices and lessons learnt, either after tests or deployments.
The MoU comes into operation when signed by the "authorised representatives" of the founding members. This date, as far as TelcoTitans can tell, has not yet been set. The current MoU runs until 31 December 2024, from the "effective date", although this term can be extended by mutual agreement of the signatories.
We need government help
Johan Wibergh, Vodafone Group Chief Technology Officer (CTO), enthusiastically welcomed the four-way collaboration. "We remain committed to rolling out our open RAN programme across Europe, and we're taking it even further", he said.
With a clear nod to the MoU, Wibergh said that Vodafone aims to open R&D labs for new, smaller suppliers to develop their products. "But to do this we need a supportive investment environment and political backing, and we urge European governments to join us in creating the open RAN ecosystem", added the CTO.
Wibergh's sentiments on needing more support from governments were echoed by Claudia Nemat, Head of Technology & Innovation at Deutsche Telekom.
"Through our open labs and community activities, we facilitate smaller players to enter the market with their solutions", she said, "[but] to build on this foundational work, we urge government support and funding for community activities that will strengthen the European ecosystem and leadership in 5G".


Ken has been writing about developments in the fixed and mobile markets for over twenty years. He has been a contributor to TelcoTitans since 2015.