Duo namechecked by Serbian operator's CEO as potential partners, and enablers of service-based expansion strategy.
Partner Markets and Partners Program offer route to outside markets.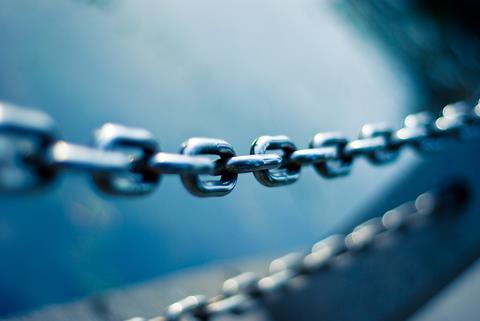 Vladimir Lučić, Chief Executive of Telekom Srbija, talked up the prospect of a strategic engagement with either Telefónica or Vodafone.
Speaking in an interview with K1 Televizija last week,Lučić said the majority state-owned incumbent (and former Deutsche Telekom indirect interest) was "close" to reaching a cooperation agreement with "one of the strongest telecommunications partners".
Telefónica and Vodafone are among a number of telcos who have "approached" Telekom Srbija over the prospect, according to Lučić, and an alliance with either party would involve collaboration on services.
" They are trying to share ideas and services with us and become our partners… [This would mean they] get a certain number of services from us and give us a certain number of services. "

Lučić.
Through such an agreement, Lučić said the operator is aiming to fuel expansion into markets outside its footprint, including other "EU member states, America and Canada" (he refrained from elaborating further, however).
Partners Program vs. Partner Markets
Telefónica could potentially fulfil Lučić's needs through its Partners Program, used to gestate engagement with smaller operators outside its footprint. Launched in 2011, the programme has up until now largely focused on procurement and research, but may increasingly come to the fore as the Spanish Group looks to leverage growth division Telefónica Tech's expanding portfolio to build on its presence in the multinational corporate market (Telefónicawatch, passim). Leveraging the cybersecurity capabilities within the Telefónica Tech division, working in conjunction with its multinational services unit Global Solutions, has recently seen new operator partnerships agreed in Asia with Axiata and Telekom Malaysia (Telefónicawatch, #146 and see separate). About 65 markets are said to be covered by members of the Partners Program.
Vodafone offers an alternative with its Partner Marketsfederation. However, any Partner Markets arrangement with Telekom Srbija would raise some questions, given that Vodafone's influence already extends to Serbia through a longstanding Partner Marketsrelationship with A1 Telekom Austria (Vodafonewatch, passim).
Deutsche Telekom (DT), meanwhile, has long been linked with a potential tie-up with Telekom Srbija as part of the latter's re-privatisation saga, which has lasted much of the last decade but gone quiet since 2019. In late-2015, it was said to be among a raft of foreign companies that submitted non-binding bids for a majority stake in Telekom Srbija, but this ultimately came to nothing after the government deemed the offers it received unsatisfactory. DT-controlled OTE Group held a minority stake in Telekom Srbija between 1997 and 2011, but offloaded it as part of a post-crisis debt reduction programme (Deutsche Telekomwatch, #6 and passim). DT has also appeared keen to evolve a Partner Program-type play. In 2020, it flagged openness to licensing the Group's Magenta brand to third-party operators, as a means to generate revenue and expand roaming collaborations. It also operates BuyIn, a procurement joint venture with Orange that also involves Bell Canada and Portuguese operator NOS (Deutsche Telekomwatch, #92 and passim).
Other European players that have history with Telekom Srbija include: Telecom Italia, which bought into the operator alongside OTE in 1997, but exited in 2003; and A1, which came close to gaining control of the business in a previous privatisation effort in 2010–2011.

Sam Patterson is a Staff Reporter for TelcoTitans, contributing telecoms news analysis since September 2020 as part of the TelcoTitans Editorial team.