Once-close partner appears to have been damaged by DT supply refresh.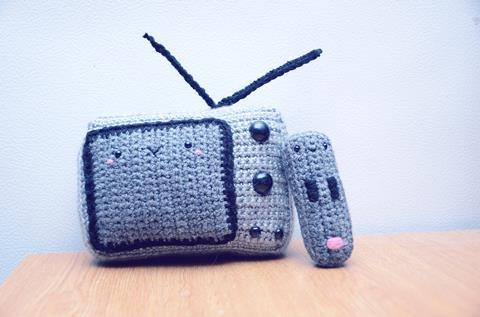 Deutsche Telekom's (DT) long‑running association with Zenterio came under the spotlight after the Swedish vendor was acquired by television middleware and user experience software provider Oregan Networks.
Zenterio has been a close TV enabler partner of DT, recently flagging that the EntertainTV Sat service launched by Telekom Deutschland (TDE) in May 2018 uses equipment based on its operating system (OS).
DT has for some time been using Zenterio's software to provide a standardised OS for legacy boxes across its footprint (Deutsche Telekomwatch, #76 and passim), and is widely regarded as the supplier's most prominent client. However, it seems that Zenterio's four‑year product programme for DT has come to an end.
The consensus is that the supplier was late to the party in supporting Google's Android TV operator tier — a level of certification for an Android TV device that allows pay‑TV operators, for example, to customise the platform to suit their individual needs. As a consequence, Zenterio struggled to maintain its financial performance, began a restructuring process and executive reshuffle in the second half of 2018, and has now clearly thrown in its lot with Oregan.
UK‑based software specialist Oregan said it had acquired Zenterio's assets and taken over its engineering teams in Linköping, Sweden, and Guadalajara, Mexico.
Close TV partner hit by turbulence
It is not clear what impact the acquisition will have on DT's future TV platform strategy. Milya Timergaleyeva, Vice‑President of Market Strategy at Oregan, told Digital TV Europe that Zenterio's customer base and engineering skills set were a good "strategic fit", although she declined to comment specifically on the DT contract. A core focus will be on combining Oregan's expertise in the Android TV operator tier with Zenterio's legacy base in the Linux OS market.
Worth noting is that Zenterio indicated to Faultline Online Reporter in June 2019 that DT "wanted us to integrate Netflix, Amazon Prime Video, YouTube, and more into its pay‑TV offering". According to Digital TV Europe, Oregan's focus will be on augmenting Zenterio's middleware by enabling the integration of over‑the‑top (OTT) services such as these. In April 2019, Oregan also partnered with Accedo TV on the delivery of pay‑TV services, with Accedo recently highlighting that it helped integrate TDE's Magenta TV service with the Amazon Fire TV device (Deutsche Telekomwatch, #84).
Faultline Online Reporter further pointed out that Zenterio did not win the contract to support the full OTT version of EntertainTV, now named Magenta TV, even though it did support the more affordable StartTV service launched by TDE in May 2017 and closed down just over a year later (Deutsche Telekomwatch, #62). The OTT iteration of Magenta TV was launched under the EntertainTV brand in August 2018 (Deutsche Telekomwatch, #76).
Oregan markets its middleware and user experience platform under the SparQ brand and supports devices based on both Android TV and Linux OS. It lists BT Group, NTT Communications, Sony Entertainment, and Telefónica Group among its customers.
CSI Magazine wrote in September 2018 that tier‑one operators in Europe, including DT, Liberty Global, and Orange, are "aloof from Google in Europe — for now". Android TV Guide does include some NatCos on its list of pay‑TV providers that support Android TV devices. For instance, TDE is said to provide a device made by China‑based SDMC for Magenta TV, with 2019 listed as the year of service. Others include Hrvatski Telekom and T‑Mobile Poland with Android TV boxes from Korea‑based Kaonmedia.