Former Vodafone investment specialists linking up with T‑Mobile's 5G innovation lab for twelve‑week springboard programme.
5G OI Lab also giving a leg‑up to FreedomFi, an enterprise networks specialist already making a name for itself through Facebook's Telecom Infra Project.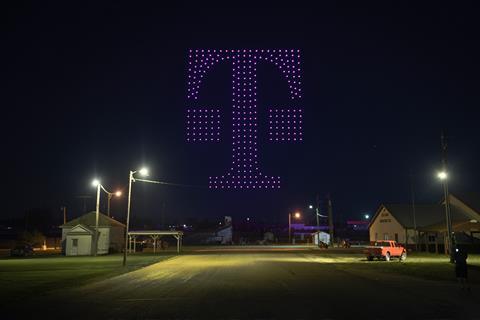 The T‑Mobile US (TMUS)‑backed 5G Open Innovation Lab (5G OI Lab) unveiled its second cohort of early- and later‑stage startups, including Canada‑based mimik technology. The home gateway and hybrid edge cloud specialist is led by former Vodafone executives that previously worked the other side of the fence in innovation and venture capital roles for the rival operator.
The 16 members of the group will now participate in a twelve‑week programme that enables them to collaborate with 5G technology experts and business advisers and opens up access to venture capital providers.
5G OI Lab, based in Seattle, Washington, said the 16 companies are focused on improving network performance, reducing latency, and developing tools to support innovate 5G applications on both hardware and software platforms, to be deployed in either a cloud or edge environment.
The lab does not take an equity position in the startup companies, and Jim Brisimitzis, founder and General Partner of the 5G OI Lab, noted that the lab is "not a traditional incubator or accelerator". Rather than aiming to spread its bets through stakes in an array of startups Brisimitzis said "working with standout founders solving big enterprise problems is what we, and our partners, get excited about".
Although backed by TMUS as one of its founding partners, alongside Intel and NASA, the selection of mimik demonstrates its openminded approach.
Previously called Disternet, mimik was founded in 2014 by Fay Arjomandi, a former Vodafone executive who was appointed President and Chief Executive (CEO) in January. Prior to mimik, Arjomandi was CEO of Vodafone xone, the now‑defunct incubation and acceleration centre in California. She also led Vodafone Ventures, the strategic corporate venture capital arm of Vodafone Group, and was President of Vodafone Americas Foundation.
Arjomandi took over from Siavash Alamouti at mimik, who remains Executive Chairman alongside his role as EVP and Head of Research & Development at Wells Fargo. Arjomandi previously reported to Alamouti in his former role as Global Research & Development Director at Vodafone (Vodafonewatch, 2010.03, #104, #109, #122, #123, #124, #125, and #130).
mimik was some years said to be involved in trials with Vodafone in Europe, although it is not clear if the relationship went further (Vodafonewatch, #119 and #125). The startup said it will work closely with 5G OI Lab's founding partners to offer its patented Hybrid Edge Cloud platform across all industry verticals.
Hot TIP
Also included in the second cohort is FreedomFi, an enterprise private networks startup that is listed as a partner in the Open Core Network working group established by the Telecom Infra Project (TIP). The group is led by Facebook and Rakuten Mobile and also backed by BT and Vodafone along with Amdocs, CPQD, Entel, Mirantis, Orange, and Wavelabs.
The 5G OI Lab is not dissimilar to TIP Ecosystem Acceleration Centres (TEAC), one of which is led by Deutsche Telekom (DT). First mooted in 2019 (Deutsche Telekomwatch, #87), the lab gives startups access to a working environment that can help them develop, test, and bring to market new use‑cases. Avanade, an Accenture–Microsoft joint venture also joined the initiative as a business ecosystem partner.
As well as mimik and FreedomFi, the second cohort includes: Bluebox Labs; GenXComm; Innov8.ag; Kubermatic; Latent AI; Mangata Networks; MATRIX Labs; Megh Computing; MixComm; Moeco IoT; Nodle; PerVices; QuayChain; and Taubyte.
New graduates and further opportunities
The 5G OI Lab launched its inaugural programme in May, when it unveiled 17 companies to participate in a twelve‑week programme that ended on 17 July 2020.
One of those companies, iUNU, which makes use of artificial intelligence to provide data analytics to farmers and greenhouse growers, said it has been able to build out several new features for its customer base following its participation in the programme.
The lab said applications are now open for its winter 2021 cohort that is currently expected to launch on 11 January 2021. It aims to run two programmes a year with between 15 and 20 companies.
In addition to the 5G OI Lab, TMUS operates its own T‑Mobile Accelerator programme and has also embarked on other initiatives as part of efforts to drive the development of new applications for 5G technology. For example, it recently teamed up with students at the University of Kansas to research and develop 5G solutions for the nursing sector.

Anne Morris is a freelance journalist, editor and translator. She has been working as a reporter and news analyst for TelcoTitans since 2016.