Deadline pushed back, but Legere still claims to be optimistic about chances.
WSJ reports DoJ as reluctant on merger as "currently structured".
Continued lobbying in Washington makes final decision difficult to call.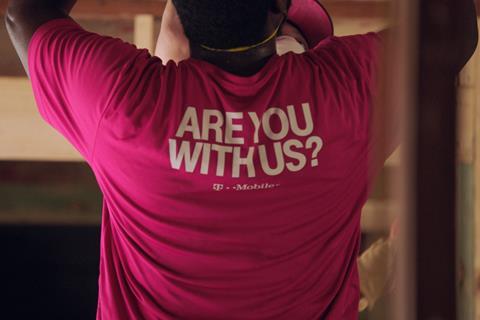 Speaking on the NatCo's latest earnings conference call, John Legere, Chief Executive (CEO) of T-Mobile US (TMUS), appeared cautiously optimistic about the TMUS–Sprint merger clearing the necessary regulatory hurdles from the Department of Justice (DoJ) and Federal Communications Commission (FCC) in the first half of 2019. "We continue to work through the regulatory review process, and believe that we are in the final innings of a process that we have a great deal of respect for", asserted the CEO.
Progress is not going as smoothly as Legere implied, however. Only days after the earnings conference call, TMUS submitted a revealing filing to the Securities and Exchange Commission (SEC). The original aim was to get the merger through by 30 June 2019, but the SEC filing pushed back the proposed completion date to 29 July 2019. The deal, noted TMUS, "remains subject to regulatory approvals and certain other customary closing conditions". A report from Reuters cited sources "briefed on the matter" as saying the DoJ's decision is expected by early‑June 2019.
WSJ whiplash
A report in the Wall Street Journal (WSJ), published mid-April 2019, appeared to excite and dismay in equal measure — depending on which side of the merger debate readers fell into. The article claimed that antitrust enforcement staff within the DoJ thought the deal, as currently structured (see below), was unlikely to be approved.
Legere responded swiftly on Twitter, asserting that "the premise of this story… is simply untrue". In another kowtowing to regulators, the TMUS CEO said he would not comment further "out of respect for the process". Marcelo Claure, CEO of Sprint, brushed aside the WSJ piece in similar fashion.
Randolph May, President of Free State Foundation, a think tank focused on promoting "understanding of free market, limited government, and rule of law principles", said he was "disappointed" about the DoJ's apparent merger misgivings, and ventured that the Department was in danger of making a "fundamental mistake" by not taking into account "today's market dynamics". He argued that it was an outdated view to think operators' relevant markets were tightly restricted, and maintained that the proposed merger should be looked at through the lens of the broadband and wireless markets as a whole, rather than getting unduly fixated on the reduction of 5G players from four to three.
"Clearly, wireless and wireline broadband services increasingly are substitutable — including for streaming video services at an exponentially growing rate — and 5G deployment will only accelerate this convergence trend that has uprooted the old legacy market definitions. "

— May.
Opponents of the merger heartily embraced the WSJ report. "Eliminating a nationwide carrier like Sprint will have no benefit to American consumers, including those who live, work, or travel to rural markets", claimed Carri Bennet, General Counsel at the Rural Wireless Association (RWA). She talked of a "three‑way market stranglehold" should the merger go ahead, beneficial only to shareholders.
"T‑Mobile has made a long list of unenforceable promises concerning pricing, jobs, and rural coverage in an attempt to put this merger to bed. Fortunately, DoJ is not buying these hollow promises and has put its foot down. Large-scale horizontal mergers should only be allowed if they result in a competitive playing field that doesn't harm consumers. "

— Bennet.
Question marks lead to Sprint spin-out suggestions
It was not clear from the WSJ report what kind of restructuring might make DoJ antitrust staff more sympathetic to the deal. One analyst speculated that Sprint could be spun out as a separate company on completion of the transaction. With no spectrum or network of its own, it would function as a mobile virtual network operator. Another idea was that TMUS and Sprint might engage in a network‑sharing agreement of some sort, presumably building on the roaming agreement they have formed in parallel with the merger.
These types of scenarios, however, look more difficult to execute as they are structurally more complex. Further, Deutsche Telekom (DT) is unlikely to get as excited about these outcomes as the original New T‑Mobile proposal.
Makan Delrahim, an Assistant Attorney General who heads up the DoJ antitrust team, said in a CNBC interview, published after the WSJ article, that the "investigation continues". He claimed to have not yet made up his mind about the deal. "We've requested some data from the companies that will be forthcoming", he said. Delrahim added that "my job is to make sure that the analysis is done properly, make sure that the facts are there… if the case is there for us to challenge a transaction or suggest changes, we will do that".
Political football
Ups and downs in the lobbying battle for approval of the merger are only to be expected, but the suggestion of a need to restate the merger case — more than a year since the tie‑up was first proposed — does suggest that Sprint and TMUS' messages of industry upside are not quite getting through.
In mid‑April 2019, senior executives from both operators, including Legere and Claure, paid a visit to FCC Commissioner Jessica Rosenworcel, and pledged not to increase tariffs for three years, asserting that New T‑Mobile would focus on taking share from Verizon Communications and AT&T "through lower prices". The presentation to Rosenworcel was said to have referenced Verizon's decision to charge $10 (€8.85) extra-per-month for 5G services, which it maintained "won't happen when New T‑Mobile introduces 5G". They also committed to rolling out fixed wireless access (FWA) technologies based on 4G and 5G in rural areas (see separate report). New T‑Mobile, claimed the executives, would create 11,000 additional employees by 2024 compared with TMUS and Sprint ploughing on as standalone firms.
Plenty of opposition to the merger, however, can still be found on Capitol Hill. In February 2019, a group of eight Democratic senators and independent Senator Bernie Sanders urged the DoJ and FCC to reject the deal, claiming consumers' bills will rise if it is cleared. A recent letter to FCC Chairman Ajit Pai, and Delrahim at the DoJ, signed by various businesses and groups opposed to the merger, including the Communications Workers of America, Dish Network, America Foundation's Open Technology Institute, and the RWA, flagged the risk of higher prices for consumers and wholesale rates for smaller operators, along with "significant job losses". They claimed TMUS and Sprint had failed to make a case for the merger, saying that "this deal as currently proposed is bad for consumers, workers, and competition, and we urge you to reject it".
An America First agenda is also in play, with hardliners noting that, if the TMUS–Sprint merger gets the green light, management control of the new entity will lie in Bonn, and ownership divvied up between German and Japanese players (Deutsche Telekomwatch. #73). Protect America's Wireless, a fairly new lobby group, has expressed concern about close links between Huawei Technologies and DT and SoftBank, the respective owners of TMUS and Sprint (Deutsche Telekomwatch, #80). This tack might touch a nerve with President Trump, who is vehemently suspicious about the Chinese supplier when it comes to national security.
Supporters of the merger, naturally enough, have a very different perspective. Robert McDowell, a former commissioner at the FCC — and now a TMUS advisor — claimed that New T‑Mobile is the only way to stop AT&T and Verizon from carving up the 5G market. "If the deal's opponents have their way, the two companies' 5G buildout will be far more modest and slower than if the deal is approved", noted McDowell. "The merger's opponents are essentially arguing for an industrial policy that discourages competition against the top two", he added.
Some commentators have also expressed confidence that the overall US political climate is conducive to a deal. "The idea that the Trump administration — otherwise largely committed to a hands‑off, deregulatory agenda — would block the proposed merger between Sprint and T‑Mobile is baffling", said Wayne Crews, Vice‑President for Policy and a Senior Fellow at the Competitive Enterprise Institute, a non‑profit organisation promoting "limited government" and "individual liberty". If Crews' analysis is correct, it may prove significant that Delrahim and Pai are appointees of the Trump administration.
Legere spits at "haters"
If Legere displays a certain sycophancy in his handling of authorities, he is only too happy to shoot at merger opponents with both barrels when in blogland. In one recent post, he went so far as branding those who doubted TMUS's promise of more jobs and a better 5G network as "haters".
The gist of Legere's argument was that the NatCo has the necessary expertise to deliver on New T‑Mobile because of its success in integrating MetroPCS. The "haters" who doubted the MetroPCS project, said Legere, were the same "haters" now agitating against the Sprint merger. They were only interested in maintaining the status quo and protecting vested interests, he declared.
"The same haters said… the Metro acquisition would lead to 'significant' job losses and likely produce lower quality service (hmmmm… I've heard this somewhere before recently)… Yet we delivered more jobs with better benefits than ever. We created thousands of new jobs supporting Metro by doubling Metro's customer base and expanding to serve new markets. The same group that is predicting job losses at the New T‑Mobile predicted we would eliminate up to 10,000 jobs in the MetroPCS acquisition. How did that prediction fare? Since 2013, we added tens of thousands of new jobs, including Metro and Metro dealer employees who support the Metro brand. "

— Legere.