NatCo seeks to douse impact of privacy fiasco.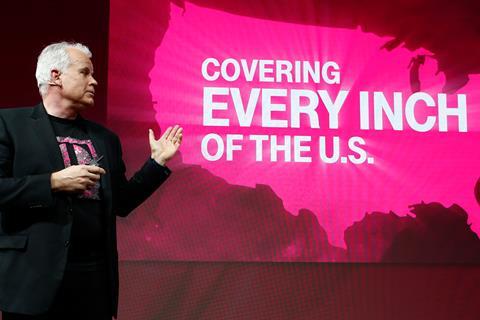 T‑Mobile US (TMUS) is seeking arbitration in order to avoid a class-action lawsuit that accuses the NatCo of violating federal law by selling its subscribers' real-time location data to third-parties, without their consent.
TMUS filed a motion in early‑July 2019 to compel arbitration in the US District Court in Maryland. The motion stated that the two plaintiffs named in the initial case had agreed to terms that require disputes to be handled in arbitration instead of the courts, and that they had not opted out of this arbitration agreement. However, even if TMUS's motion to compel arbitration is successful, other customers who did previously opt out of the arbitration agreement could file similar lawsuits, although this would result in a much smaller pool of customers seeking damages.
The country's other major mobile operators are facing similar lawsuits after an investigation by publication Motherboard in January 2019 found that they were selling access to their customers' location data to third-parties, and the information was in turn sold on to location aggregators. A total of 300 million customers or more could be eligible to sue the four operators (AT&T, Sprint, TMUS, and Verizon Communications), which are also being investigated by the Federal Communications Commission over the matter.
The report from Motherboard followed a security breach in June 2018 that exposed sensitive user data. The operators then claimed they would stop selling their customers' location data to third-parties. However, reports have since suggested that TMUS, AT&T, and Verizon did not end the practice until March 2019, while TMUS prospective merger partner Sprint continued until late‑May 2019.
A class-action lawsuit has also been lodged against AT&T and two of its contracted data brokers by the Electronic Frontier Foundation, a digital rights group, on behalf of three of AT&T's subscribers. AT&T was reported to have claimed that customers have no right to sue over the sale of location data because of an arbitration clause in its contract, although the operator is not thought to have filed a motion to compel arbitration in the case.