Polish NatCo's transformation moves forward with long-awaited fibre bundles.
NatCo still has point to prove, to rise into Group's Converged Leader category.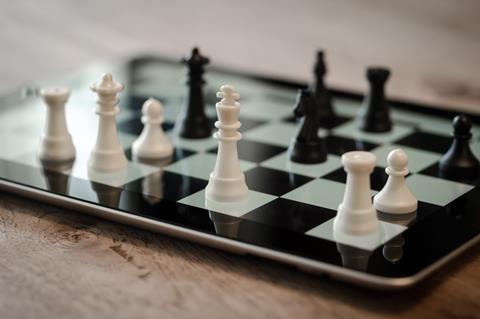 T‑Mobile Poland (TMPL) fell further in line with the Group's convergence-led strategy in Europe, with the official debut of fixed–mobile bundles featuring fibre connectivity.
Sporting Deutsche Telekom's (DT) favoured Magenta 1 brand, the "comprehensive" plans went live in late‑June 2019, following up a soft launch earlier in 2019 (Deutsche Telekomwatch, #79). They start at PLN 99 (€23.26)-per-month and — again mirroring DT's general approach — do not appear to be a discount play, with TMPL instead seeking differentiation through incorporation of Netflix and other entertainment propositions into the service fees, and customer experience proficiency. TMPL highlighted a focus on "simplicity" of "ordering, use, navigation, and payment".
As well as residential offerings, the new range contains enterprise-focused packages, marketed under the Magenta 1 BIZNES brand, and incorporating software such as Office 365 and Norton Internet Security. TMPL also indicated it will follow Telekom Deutschland, and other Group NatCos, by seeking to upsell Magenta 1 via the future release of connected-home services.
Connectivity curbs
Coverage-wise, the picture remains somewhat partial — reflecting the piecemeal nature of convergence moves by operators without their own infrastructure.
TMPL insinuated that the Magenta 1 plans are available to "nearly" a third of Poland's population, but did not explicitly confirm the make‑up of its footprint. So far, it has formed three wholesale relationships, to support its convergence strategy (with integrated rival Orange Poland, cableco Inea, and fibre venture Nexera), as well as highlighting plans for its own selective next‑generation network rollout (Deutsche Telekomwatch, #69, #75, #79, and #84).
Reports suggested that Nexera and Orange were enabling the fibre part of the packages — which would give TMPL reach across 450,000 and 1.7 million premises, respectively, but this would not put it anywhere near meeting the 33% claim (Poland is said to have more than 13 million households). TMPL's release also suggested only one partner was enabling Magenta 1's top-bandwidth level of 900Mbps. This seems likely to be Orange, which has a "900Mbps" service within its own retail portfolio.
Crunch time for TMPL's promotion bid
The new plans carry major importance not just for TMPL but also its position within DT — something that has not always appeared guaranteed.
The NatCo, which has been through a number of managerial and organisational revamps in recent times, stressed the "strategic change" that underpinned its launch of the new service family, acknowledging it had been enabled by a "nearly two‑year company transformation in the area of technological innovation, network quality, organisational culture, and building excellent customer service at every stage". It first flagged it was negotiating the wholesale access deal with Orange back in December 2017, expanding upon the two operators' NetWorkS! mobile infrastructure joint venture.
With its particularly lopsided customer base (of 18,000 wireline broadband users and 10.8 million mobile subscribers at 31 December 2018), TMPL remains beached in the "Converged Challenger" category within DT's Europe area, alongside T‑Mobile Czech Republic and Telekom Romania (TR). Notably, none of these three stragglers have yet been freed to pursue M&A moves, to bulk up against converged rivals — unlike peers such as Magenta Telekom and T‑Mobile Netherlands. Both TR and TMPL have also been repeatedly linked with divestment by DT over recent years, although noise levels have recently dissipated around TMPL and are currently much higher around TR (Deutsche Telekomwatch, #84 and passim).
As another signal of how it has yet to fully cement DT's convergence-led strategy, TMPL did not make any suggestion of plans to drop the T‑Mobile brand and adopt a more bearer-neutral marque, as seen in other Group territories (most recently with Magenta Telekom/T‑Mobile Austria — Deutsche Telekomwatch, #83).