5G reach extends to eight cities.
1,500 5G antennas in 20 cities are planned by December 2020.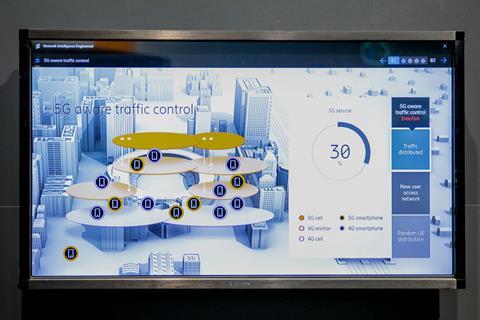 Telekom Deutschland's (TDE) commercial rollout of 5G appeared to gain momentum in the final weeks of 2019, as the NatCo sought to put behind it any confusion caused by the delayed launch of the technology earlier in the year (Deutsche Telekomwatch, #86).
TDE managed to keep its pledge of introducing 5G services in Hamburg and Leipzig before the end of 2019 — but only just. 5G made its debut in Hamburg on 9 December 2019, while services in Leipzig came online only days before Christmas with a launch date of 19 December 2019. The NatCo also launched 5G services in Frankfurt am Main on 17 December 2019 — a move not previously trailered.
After an initial delay in commercial rollout, caused by a wait for 3.6GHz spectrum allocations to become available, TDE is attempting to inject more dynamism into its 5G project, with the aim of removing suggestions it is not keeping pace with main rival Vodafone Germany. The delay came about after the four successful bidders for 3.6GHz frequencies during 2019's 5G rights auction failed to agree a deal on the exact position of their ranges. This eventually forced Bundesnetzagentur, Germany's Federal Network Agency, to step in and determine operators' frequency allocations itself. The situation gave Vodafone a headstart on 3.6GHz activation as it had existing rights in the band, following a 2018 network resource tie‑up with Telefónica Deutschland. TDE was not assigned its 90MHz block of 3.GHz airwaves until 5 September 2019, two months after Vodafone had debuted 5G.
2020 vision: from eight cities to 20-plus
TDE has now launched 5G services in areas of eight cities (Berlin, Bonn, Cologne, Darmstadt, Frankfurt, Hamburg, Leipzig, and Munich).
450 5G antennas were live at the end of 2019. The target for 2020 is to increase the number of live 5G antennas to more than 1,500 across more than 20 cities, including the capitals of all 16 German states, with Bremen and Düsseldorf likely to be next in line for release.
In early‑December 2019, the NatCo claimed that 500,000 customers had subscribed to 5G‑capable MagentaMobil smartphone tariffs, although this provides little guidance on actual 5G usage. 5G devices currently on offer include the Samsung Galaxy S10 5G and Galaxy Note10+ 5G, the Huawei Mate 20X 5G, and the HTC 5G Hub.