Operators sign off on ten-year wholesale agreement, enabling Vodafone Germany to access incumbent's FTTP network for the first time.
Commercial terms agreed back in December 2020, but discussions on the workings of Telekom's new wholesale FTTP and VDSL products only took place "in recent months".
Incumbent claims agreement is "positive" for both companies, although Vodafone has not issued a statement and refuses to comment.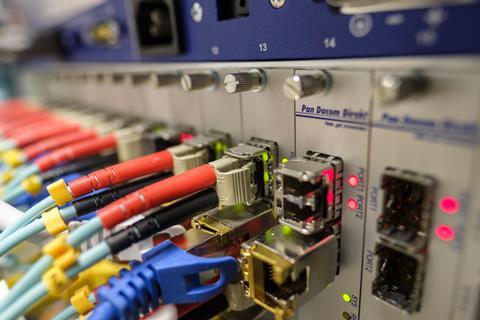 Telekom Deutschland flagged that it had reached agreement with Vodafone Germany on delivery of new fixed-line wholesale products for VDSL/vectoring and fibre-to-the-premises.
The agreement, which runs for ten years, is significant in that it gives Vodafone access to Telekom's FTTP infrastructure for the first time.
The two operators agreed commercial terms (pricing) for the two products as far back as December 2020; in the case of VDSL, it was a renewal of a wholesale agreement struck in 2013, which was also framed as a ten-year agreement at the time.
As far as TelcoTitans can determine, Telekom and Vodafone have now shifted the ten-year agreement span forward from when the FTTP and VDSL products actually became available, which appears to be last month.
According to Telekom, negotiations on the FTTP product only took place in "recent months". The "specific focus" of those talks, the incumbent added, was availability of different speeds (the maximum is up to 1Gbps) and ordering processes.
Telekom also gave a commitment to "carriers" — so not just Vodafone, it seems — that it will be transparent on FTTP availability and expansion plans.
This February, Telekom agreed a ten-year deal with 1&1, giving the smaller infrastructure player access to its FTTP network. The arrangement builds on another ten-year agreement, signed by the two companies twelve months earlier, giving 1&1 wholesale access to Telekom's VDSL/vectoring equipment.
Telefónica Deutschland (O2 Germany) in October 2020 agreed a ten-year renewal and expansion of its wholesale broadband infrastructure access agreement with Telekom (Deutsche Telekomwatch, #98). The deal envisaged wholesale fibre-to-the-cabinet and FTTP products, complementing VDSL access, although Telekom — as far as TelcoTitans can gather — has yet to make an official confirmation announcement that O2 Germany has access, or is using, its FTTC or FTTP infrastructure.
All good?
According to Telekom's announcement on the Vodafone deal, "both companies take a positive view of the agreement reached".
Telekom Chief Executive Srini Gopalan seemed to be upbeat on the new deal, too. "Voluntary, commercial agreements based on open access — like this one between Vodafone and [Telekom Deutschland] — are the basis for rapid fibre rollout in Germany", he said. "We stand for open networks and for cooperation under fair commercial conditions".
TelcoTitans, wishing to get Vodafone's view, was unable to get responses to questions related to possible sticking points that might have delayed the availability of the FTTP product from Telekom, and the extent of Vodafone's commitment to using it. "In contrast to Telekom, we have not published our own press release on this", said a Vodafone spokesperson.
Telekom says it has now passed about 3.6 million households with fibre, and that VDSL is available to 34.3 million households.