First meeting of five 'Regio Circles' takes place in Berlin.
Gopalan keen to empower local customer-facing units to improve end-user experiences.
Fibre and 5G services a priority.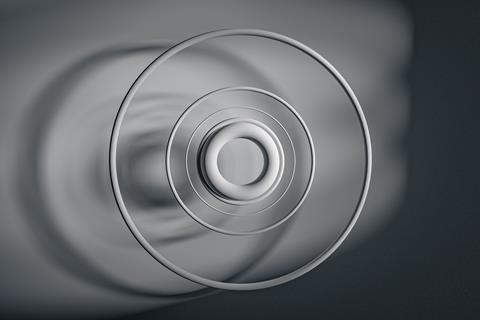 Srini Gopalan, Chief Executive at Telekom Deutschland, highlighted in a LinkedIn post the first ever meeting of so-called Regio Circles in Berlin. The meeting brought together local representatives of different parts of the operator's business to discuss ways of improving customers' end-to-end experiences.
"To believe we can make decisions for the whole of Germany from Bonn would be wrong", said Gopalan. "That's why we at [Telekom Deutschland] take a regional approach".
There are five Regio Circles, or regions: South, Southwest, East, West, and North. This more decentralised approach to collaboration and decision making, a Telekom Deutschland spokesperson told TelcoTitans, has been up and running for several months.
No formal organisational changes have been made with the introduction of Regio Circles, however. It is rather a means to "bring together colleagues who create the end-to-end experience for our customers".
The spokesperson added that Regio Circles are mainly made up of managers and employees, with an average of 40 colleagues per region. They represent different aspects of the operator's business, ranging from facility management, IT, and technology, through to political advocacy, sales, and service.
"We have noticed that some of the customer-facing units do not know each other well enough", explained the spokesperson. "If we network more closely and make use of the short distances to customers in the regions, we will turn customers into fans. That is our claim."
The meeting in Berlin lasted 1.5 days. As well as representatives of the five Regio Circles, Gopalan and three other members of the Deutsche Telekom Executive Board were in attendance: Walter Goldenits, Hagen Rickmann, and Klaus Werner.
Gopalan said he shared his thoughts in Berlin how Regio Circles might work, suggesting he was closely involved in developing the concept. Meeting in person and talking informally, he added, "brought us closer together". At least one more meeting of the five Regio Circles is planned later this year.
Prioritising fibre, 5G
Each Regio Circle, said the Telekom Deutschland spokesperson, determines its own priorities. The aim is nonetheless the same: "offering products and solutions that our customers really need, and doing so quickly and with high quality".
Despite the scope for different priorities, one dominant topic across all Regio Circles is fibre-optic expansion. Germany aims to have nationwide fibre access by 2030.
" By 2024 alone, [Telekom Deutschland] will build more than ten million fibre-optic connections across Germany. We are investing billions to achieve this. And for this, we need close cooperation not only within our units, but also with customers and local decision makers."

Telekom Deutschland spokesperson.
Another "equally important" task is 5G rollout. "We want to plan, build, and market this network in the best possible way", said the spokesperson. "And here, too, we need all customer-facing units [to work together]".
Regio Centres
Regio Circles are only one element of Telekom Deutschland's regionalisation concept. In addition, 14 Regio Centres have been established in the Sales & Service management unit. Spread around Germany, the Regio Centres — staffed by "several hundred" Telekom Deutschland employees in total — are responsible for regional customer care.
"Areas such as sales, internal sales, shops, technical customer service, network technology, and field service pool their expertise to avoid time-consuming redirects", said the spokesperson. "They deal with concerns along short lines and resolve them as far as possible on first contact".
According to Telekom Deutschland, it has been able to resolve "well over half" of all customer concerns in the first contact through a mixture of Regio Circle collaboration and Regio Centres.
"When we resolve more concerns in the first contact, we turn our customers into fans", added the spokesperson. "But we also increase the satisfaction of our employees".

Ken has been writing about developments in the fixed and mobile markets for over twenty years. He has been a contributor to TelcoTitans since 2015.