Swedish NEP unsurprisingly bags 5G RAN update from Germany's incumbent.
Huawei's RAN fate remains uncertain.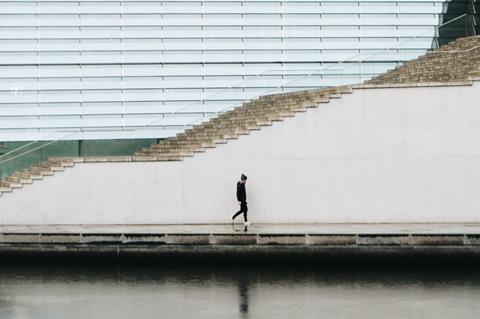 It surely was a case of when rather than if.
In December 2017, Telekom Deutschland (TDE) awarded Ericsson a five-year contract to "modernise" its 2G, 3G, and 4G networks in "one out of two market areas". Now, the Swedish network equipment provider (NEP) has added the 5G update.
The other "market area" was, and still is – as far as Deutsche Telekomwatch can determine – firmly Huawei RAN territory.
Ericsson's task was to make the network "5G-ready", so that a "simple software download" was all that it took to get the next-generation capability up and running (Deutsche Telekomwatch, #69).
TDE clearly liked what it saw from its longstanding partner, with Ericsson now confirming – a little more two-and-a-half years into the five-year contract – that it had signed a new "multi-year deal" to deploy TDE's 5G radio access network (RAN) "across Germany".
Hold your horses, Ericsson
There is no reason to assume that "across Germany" means Ericson has completely usurped Huawei, as has been interpreted elsewhere. Just last month, as part of an announcement to make 5G services available to 40 million people (around half of Germany's population) by the end of this month, TDE indicated it had signed a new contract with Huawei (Deutsche Telekomwatch, #95).
The reasons given at the time were technical, rather than overtly geopolitical. "In the antenna network sector", pointed out TDE, "it is technically impossible to upgrade 5G from one manufacturer to 4G components from another manufacturer. In today's existing RAN, mainly components from Ericsson and Huawei are installed".
The conclusion was sparse, and tinged with defiance to US-led pressure to impose a blanket ban on the Chinese supplier. "To upgrade this antenna network from 4G to 5G, [TDE] will continue to use existing suppliers Ericsson and Huawei", stated the German NatCo. TDE added that it had concluded "new contracts with both companies" for this purpose. In the case of Ericsson, that "new contract" revelation seems to have trailed the Swedish NEPs statement.
To help achieve its ambitious 5G coverage target of some 40 million people by the end of July 2020, which was originally set for the end of the year, TDE will deploy Ericsson's dynamic spectrum sharing (DSS) capabilities (Deutsche Telekomwatch, #93).
The intention is to apportion 5MHz from TDE's existing 3G spectrum in the 2.1GHz band for both LTE and 5G, as needed. When TDE might commercially deploy DSS is not clear, however.
Huawei question drags on
There is evidently little Group desire to exclude Huawei Technologies from the RAN.
In an internal paper prepared by Deutsche Telekom (DT), seen by Handelsblatt, the cost of swapping out Huawei kit in its German operation, over a five-year period, was pinned at around €3bn. DT described the disallowing of Chinese suppliers on its home turf as the "Armageddon scenario".
Nonetheless, DT will have to wait a few more months (at least) to see if its worst fears are realised, with a government decision about Huawei in Germany now further delayed until September 2020. If the worsening mood music from the UK is anything to by, Huawei's chances of 5G involvement in Germany are getting slimmer by the day.
Under new US restrictions, announced May 2020 and due to be introduced in September 2020, Huawei's US supply chain of components is effectively cut off internationally. This was identified as key reason why the UK imposed a revised 5G ban on the Chinese supplier, the thinking being that it would be harder to vet any Chinese-developed semiconductors used by the company.
That said, Germany's Chancellor Angela Merkel is always keen to keep on friendly trade terms with China, and so might not so easily cave into US and domestic pressure as UK Prime Minister Boris Johnson, or continue delaying a decision. DT will no doubt be hoping for some resolve in order to keep Huawei in play.