2020 launch target hit for highly strategic — but evidently complex — project.
No follow up details on future roadmap.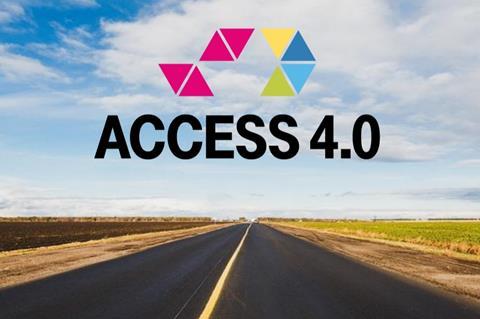 Deutsche Telekom confirmed that it has begun carrying traffic across Access 4.0, its long-gestated, software-defined broadband platform. "Just before Christmas, the first customer started using an FTTH line in Stuttgart via the new 4.0 platform", said the telco in a statement. "As a result, Deutsche Telekom kept its promise to go live with its A4 platform before the end of 2020".
Abdurazak Mudesir, Head of Services & Platforms and Access Disaggregation at Deutsche Telekom Technik, Telekom Deutschland's technology arm, reported that "disaggregation is now a reality. For the first time we're producing a BNG [broadband network gateway] on whitebox hardware and are using software-defined networking technology to control that gateway".
DT's statement went on to stress that while the current Access 4.0 footprint is limited, its technicians are focused on "honing the platform for rollout in other regions" (no roadmap was offered, but a previous trial of Access 4.0 was flagged in Frankfurt during 2017).
Further, while the gateway is currently being used for broadband access, the Group said that initial deployment forms "just the start of the transformation", and reiterated previous suggestions that the platform will end up supporting edge compute, 5G, and open RAN applications too.
From one to many
Senior Project Manager and key Access 4.0 figure Robert Soukup indicated on LinkedIn that 2021 will see the programme concentrate on "hardening and further automation to be ready for mass-rollout", and alluded to DT's attempts to build a broader base of support for Access 4.0-style platforms through the Telecom Infra Project's OpenBNG scheme (Deutsche Telekomwatch, #99).
Going forward, the Group will "continue driving disaggregation and softwarisation as part of a much wider ecosystem and invite all who share the same vision to join", he said.
A long, multi-partner effort
The Access 4.0 project is one of a range of initiatives DT is conducting in a bid to solve two of its major strategic headaches — delivering wider fibre-to-the-premises rollout in Germany without breaking the bank, and getting greater control of its technology supply chain.
It has not been quick to come to fruition, however — the development project behind Access 4.0 is believed to stem back to at least 2016, with DT appearing to have required significant time to settle on an approach to commercial rollout, and to assemble a partner ecosystem in step with its vision. The Group has also acknowledged the cultural and organisational changes required for operators to fully exploit new software-based, disaggregated network systems (Deutsche Telekomwatch, passim).
At launch, DT's final partner line-up on Access 4.0 was laid out as comprising: RtBrick; Reply; Broadcom, Edgecore Networks, ADTRAN, Siticom, BISDN, Radisys Corporation, OneIT, Fibre Industries and the Open Networking Foundation.