Windfall tax to cost Hungarian NatCo around HUF25bn in FY22.
New extra taxes have been imposed for both 2022 and 2023.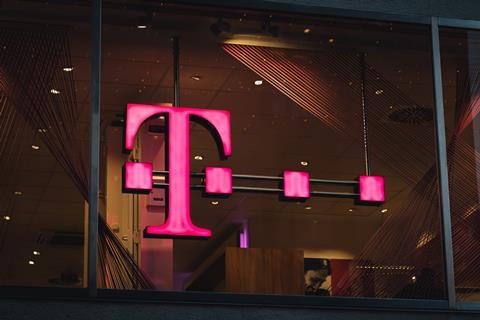 Magyar Telekom said it would report a drop in core earnings this year after Prime Minister Viktor Orbán's government imposed windfall taxes on a number of industries for 2022 and 2023.
The Hungarian NatCo expects earnings before interest, taxes, depreciation, and amortisation after leases (EBITDAaL) and free cash flow to show "moderate decline for 2022 compared to the previous year". Previously, predictions were that EBITDAaL would rise by 3% to 5% in FY22. The operator also forecasts at least HUF70bn in free cash flow this year, compared to HUF56.2bn in FY21.
Magyar Telekom indicated that the new tax imposed by the government would cost it around HUF25bn in FY22 and would be counted as an operating expense.
It has not yet provided forecasts for expected extra costs in FY23. In its results presentation for the first quarter of FY22, the NatCo includes guidance for "moderate annual growth" in revenue, EBITDAal, and free cash flow for FY23 and FY24.
Balancing the books
Under a government decree issued on 4 June, the telecoms sector as well as other industries including banking, energy, airlines, retail, insurance and more will have to pay a total of around HUF800bn in windfall taxes, seemingly in each of the next two years.
The Financial Times reported that the move came after Orbán declared a state of emergency, giving his government rights to rule by decree in response to an "economic crisis" caused by the war in Ukraine and sanctions against Russia.
The FT noted that the telecoms industry is being targeted because it is deemed to have made extra profits from increased consumer spending since the coronavirus pandemic. According to About Hungary, which quoted the MTI news agency, the government plans to collect around HUF40bn from telcos. The bulk of the windfall taxes will be levied on banks and energy companies.
Magyar Telekom had provided no indication in its Q1 FY22 presentation that its guidance could be affected by extra costs this year. The NatCo noted only that management was continuously monitoring situations that could affect the Hungarian economic environment, including the potential economic consequences of the war in Ukraine and the impact of international sanctions.
The move by the Hungarian government is reminiscent of the controversial "special" telecoms tax imposed in 2010 in the wake of the financial crisis. Magyar Telekom said it paid a special tax of HUF27.5bn for 2010, for example. The tax was payable until the end of FY12.

Anne Morris is a freelance journalist, editor and translator. She has been working as a reporter and news analyst for TelcoTitans since 2016.