Volkmar Rudat to head up latest business to emerge afresh from T-Systems' post-COVID-19 reorganisation.
New unit focused on selling value-add around cloud infrastructure and software from hyperscaler partners.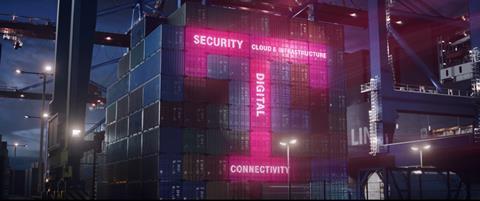 T-Systems (T-Sys) created a new Platform Solutions unit as part of its ongoing reorganisation, placing an enhanced focus on professional and consulting services relating to hyperscaler partners' public cloud and software-as-a-service (SaaS) platforms.
A spokesperson told Deutsche Telekomwatch that the business will sit within the Digital Enabler area of Digital Solutions — the new portfolio unit T-Sys debuted at the start of September 2020 (Deutsche Telekomwatch, #98).
New wrapper for cloud and SaaS
The unit was established to "better focus on and participate from the huge growth potential around leading hyperscalers (AWS, Azure, GoogleCloud) and market-leading SaaS platforms like e.g. ServiceNow", said the spokesperson, who added that in the past, "P&L responsibility and corresponding resources for these topics" were distributed across several portfolio units.
"The primary business area will be in the cloud migration and workflow digitisation arena. Money will be made primarily by offering end to end professional services to our clients and prospects (consulting, architecture and design, transformation & system integration, enablement). On top of that there will be revenue streams coming from hyperscaler consumption and from SaaS licence/managed services business."

T-Sys spokesperson.
The business will be led by Volkmar Rudat, who previously served as Vice-President of Portfolio & Partner Management at T-Sys, and appears to sit separately from T-Sys's existing consulting business (Detecon) and digital services and software unit (T-Systems Multimedia Solutions).
It will have 50 staff in Germany and 150 "associated" employees at Group shared services functions in Hungary and India.
Digital transformation
Since the pandemic, T-Sys has been increasing focus on digitisation-centred solutions for businesses that are seeking to shed legacy and increase speed and flexibility in response to the crisis.
It has also been recalibrating its approach to the cloud market, as seen with its involvement in the European GAIA-X initiative (Deutsche Telekomwatch, #89 and #94). It recently announced a partnership with France-based cloud computing specialist OVHcloud, with the aim to develop a "trusted public cloud offering" for European businesses and public sector entities deemed to be of strategic importance.
At the time, T-Sys pointed out that it already cooperates closely with all US hyperscalers. "They are part of our comprehensive cloud ecosystem, and we welcome them to join the GAIA-X initiative", a spokesperson said.
While the GAIA-X project does not fall under the Platform Solutions business' remit, "we certainly foresee significant business potential in also moving application landscapes onto GAIA-X or using ServiceNow for IT service or cloud management purposes around GAIA-X at a later stage", the spokesperson added.
Group takes tinkering down to a T
The formation of the new Platform Solutions business represents part of a wide-scale (and ongoing) reorganisation of T-Systems, devised by Chief Executive Adel Al-Saleh following his appointment in January 2018.
Several "portfolio units" have been set up as part of the revamp, alongside rejigged sales and delivery functions, with the aim of making T-Systems more focused and adept at serving key markets. However, the set-up remains something of a moveable feast, with COVID-19 evidently prompting a further rethink of how to lay things out.
Prior to the formation of Platform Solutions, T-Systems seemed to have gathered together around five, largely digital services-focused portfolio units, focused on: public cloud; managed infrastructure services/private cloud; SAP; Digital Solutions; and road charging. Beyond these, there are a set of more distinct businesses: Detecon and T-Systems Multimedia Solutions, as well as the growth-led Telekom Security and Deutsche Telekom IoT outfits (which were refashioned as semi-detached 'GmBh' entities in July 2020). Deutsche Telekom IoT is to be transferred away from T-Systems and managed by German NatCo Telekom Deutschland following an organisational switch in 2021.
T-Systems' telecoms-focused businesses were transferred to Telekom Deutschland at the same point, melding other teams to become the German NatCo's new Deutsche Telekom Business Solutions arm, and leaving T-Systems to become largely IT-focused (Deutsche Telekomwatch, #96 and passim).
Platform Solutions' creation emphasises, if needed, that the T-Systems reorganisation still has some distance to run. Al-Saleh previously intimated that the revamp would take him around two years to push through, but things have evidently dragged out and there have been recently signals that DT could now see 2022 as an end-point for the refresh (Deutsche Telekomwatch, #92).

Anne Morris is a freelance journalist, editor and translator. She has been working as a reporter and news analyst for TelcoTitans since 2016.