Deutsche Telekom shuttered subsidiary Motionlogic in May, and has now added Motion Data products and services to IoT portfolio.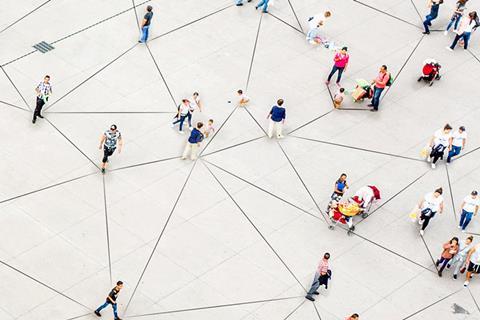 Following Deutsche Telekom's closure of data analytics subsidiary Motionlogic earlier this year, the products and services have now been brought in-house and re‑branded as "Motion Data".
Sitting within T-Systems' IoT and Smart Technologies portfolio, The pitch for Motion Data products and services, according to the T-Systems website, is that the data analytics can help city and transport planners avoid pedestrian and road congestion or give retailers better insight into shop footfall.
News of Motionlogic's closure was first reported in March 2020 by German newspaper Handelsblatt, which reported the subsidiary was due to be wound down by end-May 2020. A Deutsche Telekom spokesperson confirmed that the business operations has been terminated. The name change from Motionlogic to Motion Data recently appeared on T-Sys' website.
Motionlogic was spun out from Deutsche Telekom as a wholly-owned subsidiary and a Telekom Innovation Pool portfolio company in or around 2013 (Deutsche Telekomwatch, #59 and #76). The startup developed technology that uses anonymised signalling data from DT's mobile network to track movement and traffic flows that can be used by public and private sector organisations.
At the onset of the COVID-19 pandemic in March 2020, Motionlogic provided a batch of anonymised data to the Robert Koch Institute (RKI) to enable scientists to map movement streams and make statistical predictions about the spread of the virus (Deutsche Telekomwatch, #92). News of the subsidiary's closure emerged soon after, but a Deutsche Telekom spokesperson at the time told Handelsblatt that the decision to close the business was made "long before" the pandemic started and was based on "the company's business development".
The RKI project was not related to the subsequent Corona-Warn-App that was developed by T‑Systems and SAP, according to the spokesperson (Deutsche Telekomwatch, #95, #96, and #98).
Motion Data analyses anonymised signalling data from Telekom Deutschland's mobile network to show patterns of how people and traffic move in public places. The analysed data is provided as a service and can be used by city planners to relieve road traffic congestion or retailers to gain insight into patterns of customer visits to shops, as just two examples.
T-Systems stresses the anonymised nature of the data and that personal data cannot be gleaned from Motion Data. It points out that the data analytics processes were developed in collaboration with the Federal Commissioner for Data Protection and Freedom of Information and certified by data protection agencies.

Michelle Donegan is an experienced telecoms writer and has been contributing as a reporter and news analyst for TelcoTitans since July 2020.