GAIA-X project gathers pace, as T‑Systems and OVHcloud share details of first commercial services to be launched early next year.
Deutsche Telekom remains strong supporter of GAIA-X.
Largest cloud providers pledge support for project's principles, but there are signs of regulatory headwinds ahead.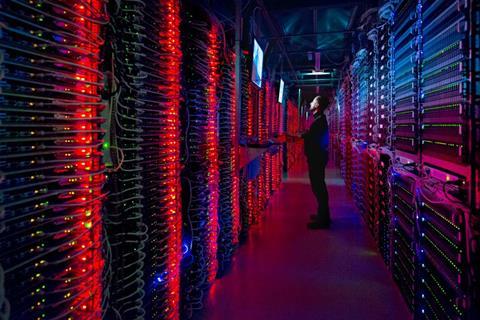 As GAIA-X, the European project to create a federated cloud infrastructure to ensure data sovereignty, gains momentum, Deutsche Telekom continues to have a leading role and will launch what are expected to be the project's first commercial cloud services in early‑2021.
At this month's GAIA-X Summit, there was a sense that the project has entered a new phase of activity since its official launch in June 2020, marked by less talking and more doing. And there is much legal and technical work yet to do, particularly in the areas of establishing European regulations and cloud service interoperability.
But what began two years ago as a political initiative in Germany, with backing by France, ostensibly to reduce reliance on US and Chinese tech companies, is now a project run by an official non-profit organisation with 181 members and support from twelve European countries. Participation comes from more than 300 companies and organisations from around the globe, notably including Amazon Web Services (AWS), Google Cloud, IBM, and Microsoft.
The project is often described as a "moonshot", and Hubert Tardieu, Interim Chief Executive of the GAIA‑X AIBSL organisation, said at the start of the virtual summit that now "the rocket is ready".
DT goes big on GAIA-X
Deutsche Telekom is one of the founding members of GAIA‑X and its prominent role shows that the project is a strategic priority (Deutsche Telekomwatch, #89 and #94). In the wake of the COVID‑19 pandemic, DT views the project as one of the potential beneficiaries of the European Union's €750bn (£665bn) recovery fund, which would put more wind in GAIA‑X's sails.
CEO Timotheus Höttges said earlier this month that 20% of the EU's relief package has been earmarked for "digital", and that means "double-digit billions going into the telco sector". He said that DT was "heavily engaged" and working with EU and German political leaders on "understanding and allocating the money in the best manner possible", and that DT was ready to "support and leverage these initiatives".
He noted three areas where the EU funding would have an impact: the GAIA‑X project; the T‑Systems-supported Corona-Warn-App; and a project to connect schools with infrastructure and cloud services, which he said was under discussion in Germany.
Speaking at the GAIA‑X Summit in November, Claudia Nemat, Head of Technology & Innovation at Deutsche Telekom, described the project as "a sovereign data ecosystem for Europe, and actually beyond", adding that it "means that I can decide with whom I share my data, for what purpose, and for how long".
Nemat outlined how the public sector, automotive industry and even Deutsche Telekom can use the GAIA‑X framework, stressing that the public sector has an important role to play as an "anchor customer" and that there needed to be "public sector cloud demand". She referred to a "school cloud" for Germany, which would be a "good example of data security" and an example of a public sector use‑case, along with healthcare and mobility services.
For the automotive industry, infrastructure based on GAIA‑X principles will create a secure "data space" where businesses across the supply chain can access and share data for "quality management information", according to Nemat.
Deutsche Telekom also plans to use the GAIA‑X framework. Nemat pointed to the algorithms that Deutsche Telekom develops in one country for churn or capital expenditure management being shared in other countries where it operates.
T‑Systems and OVHcloud put GAIA-X into action
T‑Systems is developing the first services based on the project's data sovereignty principles in partnership with France-based cloud computing specialist OVHcloud (Deutsche Telekomwatch, #97 and #99).
T‑Systems and OVHcloud are building a cloud platform environment for the public sector that will also be relevant for private sector companies, particularly in the automotive industry, "where we have a lot of clients that are looking for an additional platform in the multi-cloud ecosystem", said Maximilian Aherns, Chief Technology Officer at T‑Systems, speaking at the GAIA‑X Summit.
Ensuring that businesses have control over their data gets complicated when the data needs to be processed by multiple businesses in a supply chain and in a multi-cloud environment. The concept of a "data space" provides a dedicated cloud environment for vertical sectors — i.e. automotive, healthcare, and finance — that is based on the GAIA‑X framework for data sovereignty, and designed not only to protect the data of organisations and consumers, but also to foster more efficient and secure data sharing within industries.
The offering will comply with key GAIA‑X principles, namely security, data protection (i.e. General Data Protection Regulation), "reversibility" (meaning no cloud service lock-in), and transparency, said Michel Paulin, CEO of OVHcloud.
"Transparency means trust", said Paulin. "It's vital to our customers to understand how and where, and under which legal, technical statutes, the data is stored on compute". He added that customers want to have "full transparency" of where data is stored and processed and all the key players that are involved in the data flows. "This is the strong commitment we have with T-Systems", he added.
Paulin said OVHcloud ensures "traceability" by assembling and designing its own servers in the data centres, "so we can certify the full traceability and transparency of all the components for all the value chain".
One of the first capabilities that T‑Systems will build into the joint cloud solution is an identity management service that is distributed across multi-cloud environments, said Aherns.
Aherns also noted that while T‑Systems has a partnership with OVHcloud, they both work closely with others in the GAIA‑X ecosystem, including Google and Microsoft.
As a sign of growing demand, he said that public and private sector companies are beyond the point of simply liking what they hear about GAIA‑X — now, they "want to get what we talk about".
The cloud gang's all here, but battle lines emerge
Representatives from AWS, Google Cloud, Microsoft, and IBM Cloud each presented their positions and pledged support for the high-level principles of GAIA‑X during the virtual summit. GAIA‑X's Tardieu welcomed the contributions from the large cloud service providers and said that "their active participation in GAIA-X is an essential key success factor for our moonshot mission".
But the session also revealed some potential battle lines over how GAIA‑X should be regulated.
Microsoft, for example, wants users and businesses to have choice and to be able to decide for themselves where their data is stored and processed.
Tardieu fired back and clarified that while users can specify where their data is stored, "we would like to insist it would be the responsibility of the cloud service provider to guarantee that the chosen policy by the user is respected through an ex ante compliance mechanism".
Tardieu's comment indicates that the EU appears determined to impose regulatory obligations on cloud service providers to comply with the data sovereignty principles of GAIA‑X. It is safe to say the regulatory wrangling over GAIA‑X is only just beginning.

Michelle Donegan is an experienced telecoms writer and has been contributing as a reporter and news analyst for TelcoTitans since July 2020.