Ahead of schedule, initial offering will launch in March with phased rollout over next three years.
First result of latest tie-up between Google and T-Systems and a positive sign for Europe's Gaia-X project.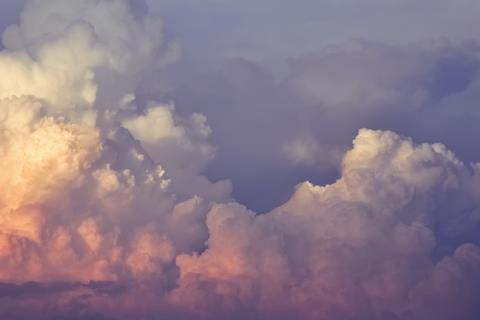 Deutsche Telekom said the sovereign cloud offering from T-Systems and Google Cloud is ahead of schedule with a "minimum viable product" ready for customers in March, a few months earlier than the original "mid-2022" launch timeframe.
The "Sovereign Cloud powered by Google Cloud" offering is the first tangible result from the strategic partnership announced between T-Systems and Google Cloud in August 2021 (Deutsche Telekomwatch, #107). The service is aimed at enterprises in regulated industries, such as finance, healthcare, and the public sector, in the DACH region (Germany, Austria, and Switzerland), offering public cloud services from Google Cloud with sovereignty controls provided by T-Systems that will be rolled out in phases over the next three years.
Speaking at DT's Mobile World Congress pre-briefing today, Claudia Nemat, Head of Technology & Innovation at DT, said there were three distinct areas of sovereignty: data, operational, and software, and that the initial offering will address data and operational sovereignty.
"Data sovereignty means that in essence, as a customer, I can choose with whom I share my data, for which purpose, and how long, and that my data are protected against access from institutions which would be illegitimate from a European point of view. [It] means I control access to my data centres," she said.
To achieve that, T-Systems provides data controls and monitors compliance.
"Our customers get features from Google Cloud … and T-Systems operates controls, like access management and control, code reviews, identity management, control of access to the data centres, and external key management", Nemat said.
The sovereignty controls will be added in stages. This year, T-Systems will provide external key management and key access authorisations as well as "auditing and logging access to all personally identifiable information". In 2023, T-Systems will be responsible for "identity and access management". And from 2024, a Sovereign Cloud Stack is planned to be ready and T-Systems will take over "all relevant platform controls".
The service is available in public and private cloud versions. The private offering is operated by T-Systems in one of its data centre or on the customer's premises for enterprises with extra sensitive workloads, according to T-Systems.
Another X project for Europe
Both the private and public cloud versions are said to meet the requirements of Gaia-X, the European data sovereignty initiative that is creating a standard framework for data sharing and cloud services that adheres to European privacy laws and principles (Deutsche Telekomwatch, #89, #94, #100, and #102). DT and T-Systems are founding members of the project and T-Systems Chief Technology Officer Maximilian Ahrens was elected Chairman of the Gaia-X Board of Directors in June 2021 (Deutsche Telekomwatch, #105).
Last week, DT flagged a new initiative called Structura-X for "common infrastructure services that meet Gaia-X requirements". To date, 28 companies have signed up and agreed to comply with Gaia-X standards in their cloud infrastructure, including Atos, Aruba.it, City Network, DE-CIX, DT, KPN, United Group, and Vivacom.
"The industrial implementation of the Gaia-X standards by cloud and infrastructure providers is an essential building block for functioning data sovereignty in Europe", said Ahrens.
DT and Google
The sovereign cloud effort was one of several topics discussed in a video chat between DT CEO Timotheus Höttges and Google CEO Sundar Pichai posted on LinkedIn, which touched on the ways the two companies are working together, including Rich Communications Services (RCS) and DT implementing the Android TV operating system in the MagentaTV One service in Germany.
On the sovereign cloud offering, Pichai said "it makes sense" for companies, particularly in Germany and in Europe. "They are handling their customer data and giving guarantees to be able to support their customers well, making sure they are complying with the local rules and regulations, and above all, giving that peace of mind and trust is an important part of the value proposition", he said.
The collaboration on data sovereignty adds a new dimension to the partnership between the cloud provider and DT's IT services subsidiary, which was first announced in March 2020 as part of T-Systems' multi-partner cloud strategy (Deutsche Telekomwatch, #92). As part of the latest cloud tie-up, the companies said they will provide training and workshops for customers at a new facility in Munich.

Michelle Donegan is an experienced telecoms writer and has been contributing as a reporter and news analyst for TelcoTitans since July 2020.