T‑Mobile US takes over former Sprint duties at Telecom Infra Project (TIP).
NatCo commits to lead its first TIP programme.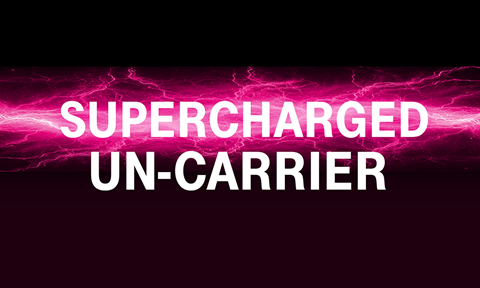 T‑Mobile US (TMUS) looks to be taking over positions held by recent acquisition Sprint at industry bodies, starting with the Facebook‑backed Telecom Infra Project (TIP).
TMUS is now listed alongside Deutsche Telekom (DT) as a TIP member, with the US NatCo replacing Sprint.
Significantly, Oliver Coudert, Technology Strategist at TMUS, is one of three executives to lead a new subgroup within the TIP OpenRAN 5G NR group, focused on RAN Intelligence & Automation. This would appear to be the first TIP programme that TMUS has committed to lead — certainly since the Sprint merger in April.
Furthermore, former Sprint executives are still driving developments in the OpenRAN 5G NR project group in their newly minted TMUS roles.
Durga Satapathy, who is still listed as Director, Technology Innovation & Architecture at Sprint, is representing TMUS as Co‑Chair – along with Vodafone's Vanessa Fernandez — of the OpenRAN 5G NR project group. Zheng Cai, Technology Development Strategist at TMUS, is a lead for the existing Indoor 5G NR Small Cell subgroup.
This flurry of activity indicates that TMUS remains committed to TIP, despite not having been an active player before the merger, and that Sprint's involvement is not being wound down. DT is already involved in a number of TIP initiatives. These include the Wi‑Fi, mmWave Networks, Wireless Backhaul, and Edge Application Developer project groups.
The NatCo's engagement with a TIP open RAN group is also notable given that neither DT nor TMUS participated in the recently formed and US‑led Open RAN Policy Coalition. DT, as a leading European open RAN advocate and key US player, was regarded as a surprising absentee — which is presumably not unrelated to the close relationship TMUS has with Ericsson.
TIP of the iceberg?
The move by TMUS to replace Sprint in industry bodies is a natural next step following the merger and comes with TMUS having in recent days completed decommissioning of the Sprint brand in its retail footprint.
TIP is only the start, however. Sprint remains listed as a member in a number of other industry groups, including the Global TD‑LTE Initiative (GTI), the Carrier Blockchain Study Group, the Open Networking Forum, and the Seamless Air Alliance.
It's also worth noting that Sprint opened a TIP Community Lab in Kansas City last November, and is still listed as sponsor. DT is the sponsor of the Berlin‑based TIP Community Lab, of which 14 have now been established worldwide. DT also sponsors the TIP Ecosystem Acceleration Centre in Germany (Deutsche Telekomwatch, #72).
TMUS did not respond to questions about its planned approach to Sprint's membership of industry groups before publication.
RAN Intelligence & Automation is the second subgroup to be set up under the auspices of the TIP OpenRAN 5G NR project group. Its aim is to investigate how open RAN solutions can benefit from artificial intelligence (AI), machine learning (ML), and data science technologies. The ultimate objective is to develop and deploy AI/ML‑based applications for radio management. The new subgroup is led by BT, TMUS, and Vodafone, and also includes US‑based Dish and DT. According to TIP, specifications of the O‑RAN Alliance, with which DT has had a lengthy association (Deutsche Telekomwatch, #92 and #94), provide a framework for using AI and ML techniques to optimise how radio resources are managed in a 5G network.

Anne Morris is a freelance journalist, editor and translator. She has been working as a reporter and news analyst for TelcoTitans since 2016.