TMUS completes multi-vendor 5G SA NR data session at Bellevue lab.
Cisco, Ericsson, MediaTek, Nokia take part.
New device lab opened.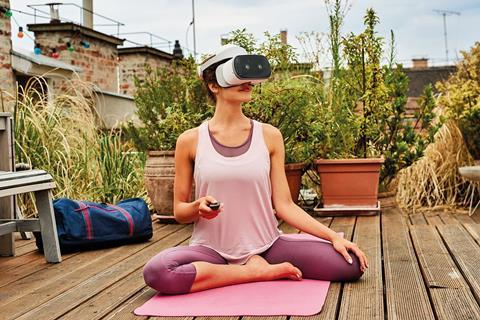 T-Mobile US (TMUS) claimed progress in realising 5G StandaloneNew Radio (5G SA NR), which does not rely on an anchor LTE network, through collaboration with longstanding infrastructure suppliers Cisco Systems, Ericsson, and Nokia.
In an announcement in late-July 2019, TMUS said it had completed the first 5G SA NR data session in North America at its Bellevue lab in Washington. The NatCo bragged it was the first in the world to conduct such a test in a multi-vendor environment. Taiwanese semiconductor company MediaTek was also part of the standalone 5G mix.
Neville Ray, Chief Technology Officer (CTO) at TMUS, described the engineering advances as a "major breakthrough", although he was coy about downlink speeds, latency times, frequencies used, and development of new functions related to network slicing – one of the great promises of the standalone 5G tech.
TMUS settled instead for a broad statement about how standalone 5G can "supercharge" applications that require real-time responses and massive connectivity, such as mobile augmented and virtual reality, cloud gaming, smart factories and meters, and connected vehicles.
Core information
Light Reading extracted confirmation from TMUS that the 5G SA NR test involved standalone 5G cores from Cisco and Nokia, presumably leaving Ericsson to provide radio kit at the Bellevue lab. The NatCo is apparently aiming to launch a commercial virtualised standalone 5G core during 2020 but is still mulling vendor choices.
MediaTek provided further detail. The company's M70 5G modem, used in the standalone 5G test, supports carrier aggregation techniques in both non-standalone (NSA) and SA 5G NR architectures. A peak throughput of 4.7Gbps is purportedly possible in sub-6GHz frequencies. The modem supports frequency division duplex, which MediaTek stressed gives operators extra flexibility in 5G NR deployment.
TMUS plans to introduce 5G SA NR in 2020, which chimes with industry timeframes in Asia and Europe – as well as the deployment intentions of AT&T and Verizon Wireless. 5G devices capable of supporting the standalone tech are not expected to be available until that time, although analysis of device performance over 5G and other networks is something to which TMUS is paying more attention (see below).
What's all the fuss about?
NSA 5G NR uses existing LTE radio and evolved packet core networks as an anchor for mobility management and coverage. Baked into standards ratified by the 3rd Generation Partnership Project (3GPP) in Release 15, NSA 5G NR is designed to jumpstart deployment of the next-gen tech without having to wait for full-blown 5G core networks. The first 5G NR specifications make use of both sub-6GHz and millimetre wave (mmWave) spectrum bands. Deutsche Telekom (DT) is deploying the NSA version in its first 5G rollouts in Europe, including Germany.
SA 5G NR specifications are planned for 3GPP Release 16, expected to be finalised in March 2020. Nippier latency times, simplified radio access network and device architectures, and a new 'cloud-native' 5G core are among the touted benefits. "Industry digitalisation is what is going to pave the way for new revenue streams for service providers", enthused Hannes Ekströ, Head of Product Line, 5G RAN at Ericsson, in a recent blog. "5G use-cases requiring ultra-low latency and much higher capacity will only be feasible with the SA 5G NR and the 3GPP core network architecture for 5G core", he said.
Supplier support for new technology is perhaps only to be expected, especially if the kit in question is part of the portfolio (as in the case of Ericsson). Ekströ is not an isolated voice, however. Bruno Jacobfeuerborn, former CTO at DT, was adamant when 3GPP Release 15 specifications emerged that NSA and SA modes of 5G NR were "equally important" for the 5G standard (Deutsche Telekomwatch, #69).