TMUS spends much less than Verizon and AT&T in auction of 37GHz, 39GHz, and 47GHz frequencies.
NatCo's total spending on mmWave spectrum exceeds $1.7bn in little more than a year.
COVID‑19 pushes back CBRS auction by a month.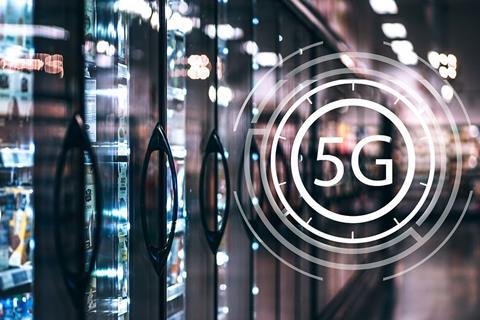 T‑Mobile US (TMUS) emerged as the third-biggest spender in what was billed as the "largest ever spectrum auction" in the USA. It may have confounded some analysts who thought the NatCo would come away with the bulk of the millimetre wave (mmWave) licences on offer, but TMUS's net outlay of $873m (€796m) did eclipse — albeit narrowly — the sizeable amount it committed to securing 24GHz licences in 2019 (Deutsche Telekomwatch, #84). Merger partner Sprint also picked up some frequency rights in the sale.
Auction 103, which started on 10 December 2019 and finished three months later, generated net payments of $7.6bn from 28 bidders. Almost all the available licences were snapped up — 14,142 from 14,144 — which cover mmWave spectrum in the "upper" 37GHz, 39GHz, and 47GHz frequency bands. Courtesy of Auction 103, an extra and hefty 3.4GHz chunk of spectrum is now available to support 5G rollouts in the USA. Ajit Pai, Chairman of the Federal Communications Commission (FCC), took the opportunity to highlight once again what he thought was "American leadership in 5G".
TMUS made no fanfare about the outcome of Auction 103, although for some time it has been openly disparaging what it sees as over‑reliance by market leader Verizon Communications on mmWave spectrum to support its 5G rollout (Deutsche Telekomwatch, #84).
Top 10 bidders in Auction 103: TMUS gets podium finish
Bidder (bidding entity)
Net payment *
Number of licences won
Note: * Existing 39GHz licensees committed to relinquish spectrum usage rights in this frequency band in exchange for incentive payments determined by Auction 103 bidding. Incentive payments for existing licensees totalled about $3.1bn, leaving the FCC's net proceeds from Auction 103 at in the region of $4.5bn. TMUS's gross payment was nearly $932m, but, by relinquishing some 39GHz licences, its net payment was about $60m less.
Sources: FCC, Deutsche Telekomwatch, Light Reading.


Verizon Communications (Straight Path Spectrum)

$1.624bn

4,940

AT&T (FiberTower Spectrum Holdings)

$1.185bn

3,267

TMUS (T‑Mobile License)

$872m

2,384

Columbia Capital (High Band License Co)

$307m

52

Dish Network (Window Wireless)

$203m

2,651

US Cellular (United States Cellular Corporation)

$146m

237

Sprint (ATI Sub)

$114m

127

(Monarch Wireless)

$29m

173

Windstream (Windstream Services)

$14m

32

(NKCN)

$7m

68
Playing FAST and loose
TMUS has been a willing participant in the FCC's 5G FAST plan, primarily aimed at making more high‑band spectrum available for market players. TMUS was among the top bidders in both Auction 101 (28GHz) and Auction 102 (24GHz), shelling out $39.3m and $803.2m, respectively (Deutsche Telekomwatch, #84 and 87). These two auctions, plus Auction 103, released nearly 5GHz of high‑band spectrum into the US marketplace, said the FCC.
TMUS's 5G network strategy is firmly multi‑band and geared to the ambition of going "broad and deep": 600MHz and 700MHz to underpin nationwide rollout, with higher mmWave frequencies to increase indoor coverage and capacity. In December 2019, TMUS launched a "nationwide" 5G network, based on 600MHz frequencies.
Low‑band frequencies will not provide thumping 5G speeds, however. Nor is TMUS evidently keen on pinning down throughput performance for 5G customers using 600MHz airwaves. In one interview, Neville Ray, President of Technology at TMUS, said peak downlink speeds will reach between 200Mbps and 300Mbps. In another, he said average speeds for initial services will be in the 60Mbps–70Mbps range, which is about double those offered over TMUS's 4G network. The consistent message is that 5G on 600MHz will be faster than 4G, but perhaps not enough to turn heads of early tech adopters.
This is where mid‑band and mmWave spectrum comes in to boost capacity and speed. TMUS' now-completed merger with Sprint will bring copious amounts of 2.5GHz spectrum.
More add‑on opportunities coming but CBRS auction pushed back
In response to the COVID‑19 pandemic, the FCC pushed back the start of Auction 105 from 25 June 2020 to 23 July 2020. The auction focuses on the 3550MHz–3650MHz ('3.5GHz') frequency band, otherwise known as Citizens Broadband Radio Services (CBRS).
The month-long postponement is unlikely to upset TMUS too much. Ray recently stated that CBRS 3.5GHz spectrum provided only "marginal opportunities" (Deutsche Telekomwatch, #90).
A public auction of C‑Band (3.7GHz) spectrum is still slated to go ahead, as planned, on 8 December 2020. How best to allocate C‑Band for terrestrial 5G has seen TMUS at loggerheads with the satellite TV industry (Deutsche Telekomwatch, #88).